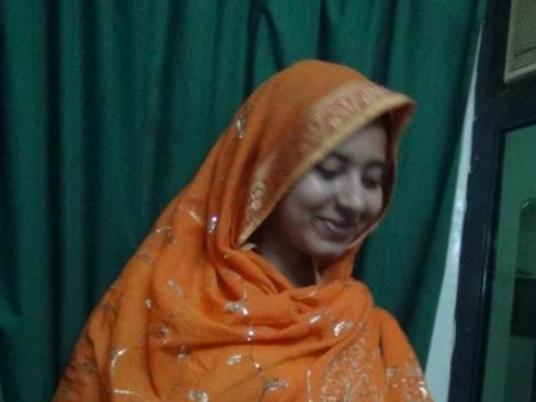 Egyptian journalist Shaimaa Adel, who has been detained in Khartoum since 3 July, is due to be released within hours, President Mohamed Morsy's official Facebook page reported on Sunday.
Upon release Adel would fly to the Ethiopian capital Addis Ababa, where the president is attending the African Summit, and would then return to Cairo with Morsy on the presidential plane.
The news comes on the heels of Sudanese Foreign Minister Ali Karti telling state-owned news source MENA that Sudanese President Omar al-Bashir had promised Morsy that Adel would be released shortly.
Karti added that during their meeting on Sunday in Addis Ababa, Bashir explained to Morsy the reasons behind Adel's arrest, including that she had entered Sudan without a visa and was working as a journalist without having obtained the proper permissions from the authorities.
Adel, a reporter with the independent Egyptian daily Al-Watan, was arrested in Khartoum while covering student protests against inflation and austerity measures.
Adel, 25, had previously worked at Al-Masry Al-Youm, where she covered the revolts of the Arab Spring. The reporter had also covered the Libyan uprising from Tripoli, and was injured while covering the Syrian uprising.
Adel is the second Egyptian reporter to be arrested while covering protests in Sudan. Last month, Sudanese authorities released Salma El-Wardany, an Egyptian reporter working for Bloomberg news.