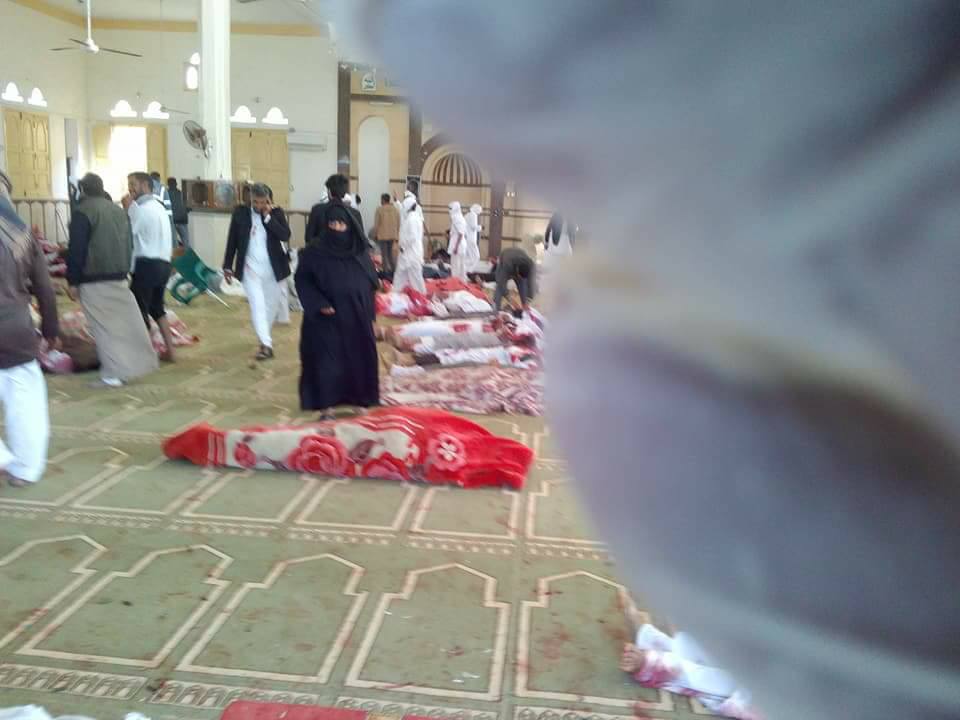 Egypt's General Prosecutor released an official statement on Friday evening, confirming that death toll of the Al-Rawaady mosque bombing reached 235 and left 109 others injured.
On Friday Morning, a massive explosion in Al-Rawada mosque, located in the town of Beur El Abes, in North Sinai's Al-Arish.
The improvised explosive device, targeted worshippers gathering for Friday prayers.
The explosion was followed by gunfire from unknown militants who stationed ahead of the mosque's gates.
More to follow.