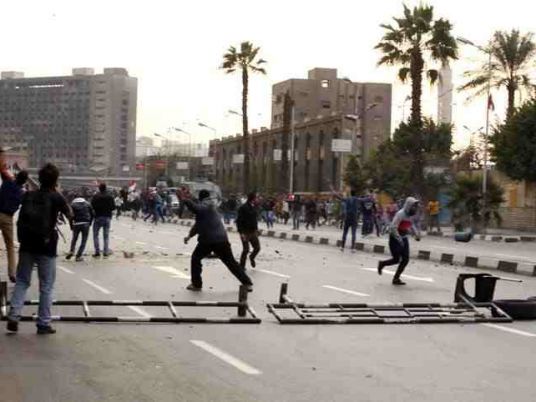 The
Health
Ministry has now counted 23 deaths as the final toll of a day of violence between protesters and police on the fourth anniversary of the 2011 uprising. Those include the one fallen police officer, the ministry said.
The total of injuries also jumped to 97, including 19 policemen and 78 civilians, according to the ministry's media office.
Twenty deaths occurred in Cairo and Alexandria during violent clashes, while three others died with explosions by IEDs they were trying to plant in Beheira and Damietta.
Meanwhile, European Union High Representative for Foreign Affairs and Security Policy Federica Mogherini called on all parties in Egypt "to show restraint."
In brief remarks on Sunday, Mogherini said, "Today's violence in Egypt during protests on the occasion of the fourth anniversary of the Egyptian revolution has resulted in the loss of lives."
Mogherini also added that, "Freedom of peaceful demonstration must be safeguarded and dialogue is the only way forward," and offered condolences to families of victims.
Protests were staged on Sunday, which marked the fourth anniversary of the 25 January 2011 uprising that unseated former President Hosni Mubarak after nearly 30 years of what many say was a stagnant regime.