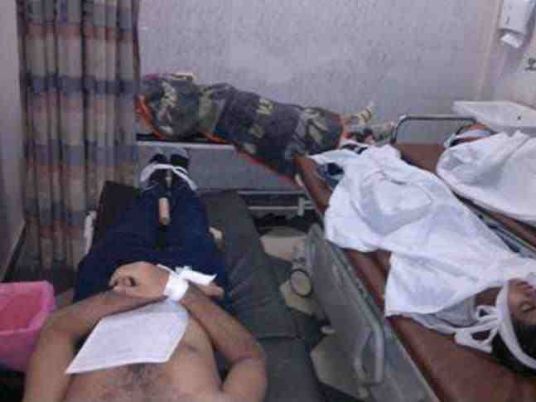 At least 14 Egyptian football fans were killed in clashes that broke out on Sunday night when security forces barred them from entering a stadium, hospital doctors told Reuters.
The trouble happened at a match between two Cairo clubs, Zamalek and Enppi. Police used teargas to disperse the crowd, security forces said. The health ministry said 20 people were injured but did not confirm any deaths.
The doctors said the deaths were due to suffocation. A witness said some of the fans were killed in a stampede after the police fired teargas.
"Huge numbers of Zamalek club fans came to Air Defense Stadium to attend the match … and tried to storm the stadium gates by force, which prompted the troops to prevent them from continuing the assault," the interior ministry said in a statement, without giving more details.
Egypt has curbed the number of people allowed into soccer matches since a riot at a stadium in Port Said in February 2012 when more than 70 fans were killed. Since then, supporter groups have often tried to storm soccer grounds that they are banned from entering.
Relations between security forces and fan groups like Ultras Ahlawy which supports Al-Ahly, and Ultra White Knights of Zamalek, have been tense since the 2011 popular uprising that ended the rule of veteran autocrat Hosni Mubara in which the Ultras groups played a key role.