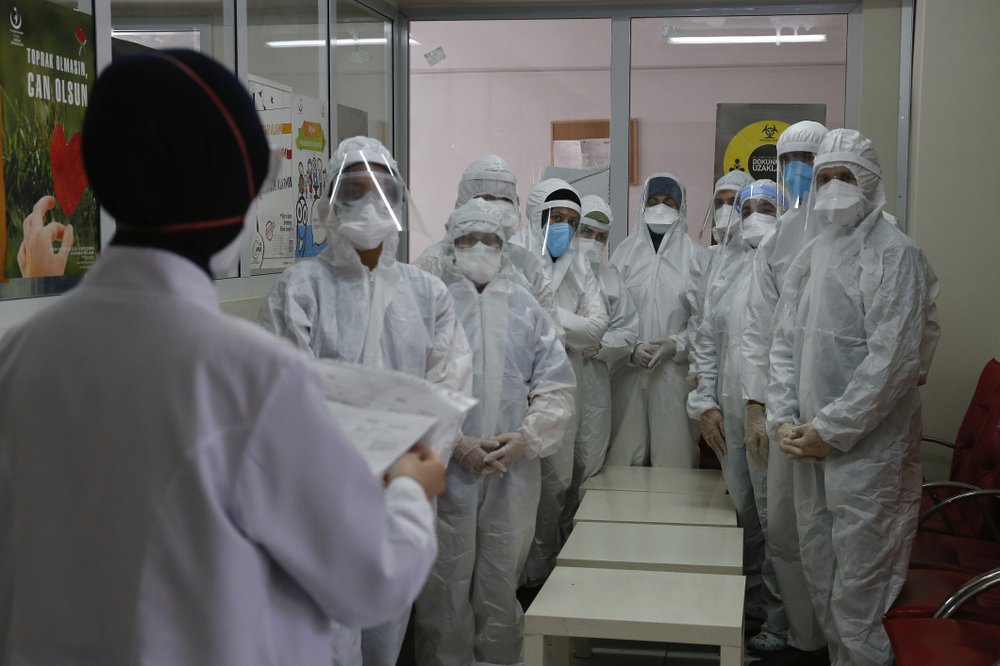 Egypt's Ministry of Health and Population on Thursday announced that the country recorded just 668 new coronavirus cases for the day, while 991 people who recovered from the virus were discharged from hospital care.

This is the first time that the number of recovered cases in Egypt has surpassed the number of new infections on a given day.
Health Ministry Spokesperson Khaled Megahed stated that 668 individuals tested positive for the virus on Thursday, and 40 patients died.

Megahed said that the total number of coronavirus cases so far in Egypt stands at 90,413 cases, including 31,066 recovered cases and 4,480 deaths.
The Ministry of Health continues to raise its preparedness in all of the country's governorates and to follow up on the situation while taking all preventive measures, according to Megahed.
The ministry has allocated hotlines to receive citizens' inquiries about the coronavirus and infectious diseases, including "105" "15335" and the WhatsApp number "01553105105". The Ministry has also created a mobile app for both Android and iOS, he said.
Egypt's Health Minister Hala Zayed announced on Tuesday that all patients infected with the coronavirus in the Red Sea and South Sinai governorates have been discharged, while no new cases there have been reported.

She said that for the first time since the pandemic entered Egypt in February, South Sinai and the Red Sea governorates have recorded zero cases on Tuesday – a fact further confirmed by  Information Minister Ossama Heikal.
Heikal quoted Zayed as saying, during the Prime Minister's visit to St. Catherine on Tuesday, that cases have shown a clear decrease in the past few days.
During an interview on the television channel DMC, Head of the Ministry of Health's Scientific Committee to Combat Coronavirus Hossam Hosny said on Wednesday, July 15 stated that rates are expected to continue declining in the coming days, due to people's commitment to adhering to preventive measures to limit coronavirus outbreak.