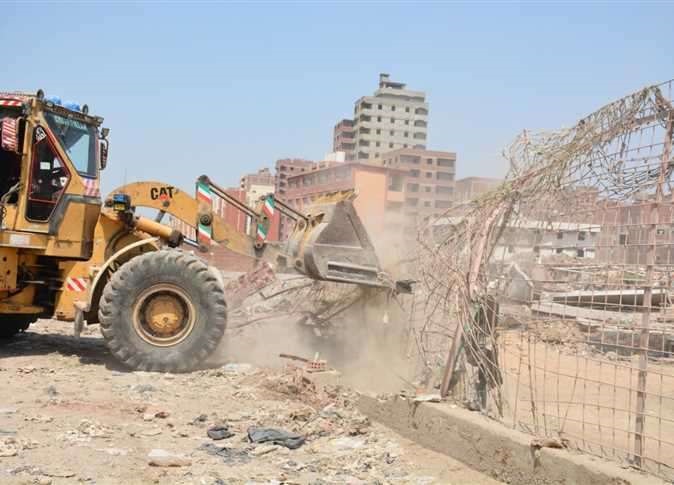 Egyptian Prime Minister Mostafa Madbouly on Saturday said that unplanned constructions makeup 50 percent of housing blocks across the country.
His remarks came during a press conference held to respond to inquiries over new measures to regulate residential buildings.
Madbouly explained that political will is in place to develop the country but warned that if this situation continues, the government will not be able to provide services to citizens.
This problem has challenged Egypt for over 40 years, he added, with the sensitivity of the issue having hampered the government's interference.
He added that in 2011 the number of hamlet suburbs was 5,000 but has now grown to 32,000 hamlets, established in the middle of agricultural lands.
The law criminalizes illegal construction and encroachment on agricultural lands, the minister stressed, adding that the aim of the law providing reconciliations for building violations is to help citizens.
Madbouly displayed an example of the problem through pictures of agricultural lands that were encroached in the city of al-Khosos in Qalyubiya. He said that the Khosos city replaced agricultural land with concrete as it grew, and now has streets that are only three or four meters wide.
If these violations are not addressed the minister warned that more agricultural lands will continue to be carelessly destroyed, while also taking up space the government could use to build services that citizens need.
The government's desire to provide basic services to citizens such as water, sanitation, natural gas and electricity has been complicated by these violations, he warned.
Madbouly added that the reconciliation period for building violations will not be extended beyond the period set for September 30th – through discussions, the government found that extending the period would be useless.
"We insist that we close the issue as soon as possible, because whatever we extend, the issue will remain a recurring wound. If we extend for three years, then the problem will continue and we won't be able to stop it. Then we will face a real dilemma, and eventually we won't be able to grow our food," Madbouly said.
"In order to build properly, we came up with the idea of a law to temporarily stop construction. The government acted like this to stop these continued unauthorized constructions. The Reconciliation Law first came in April 2019, and its duration was six months, and the people said 'it will not happen.' " Madbouly added.
Madbouly also noted that the government has now reduced the values for reconciliation regarding building violations in the countryside to the minimum – estimated at LE50 pounds per meter regardless of the place of construction.
"We, as a government, do not regard collecting money as a top priority. I want to legalize this situation."
Madbouly announced that a deduction of 25 percent will be given to everyone who pays the full value of reconciliation in building violations, without installments.
"The government's goal is to make it easier for citizens, not to complicate things," he assured.