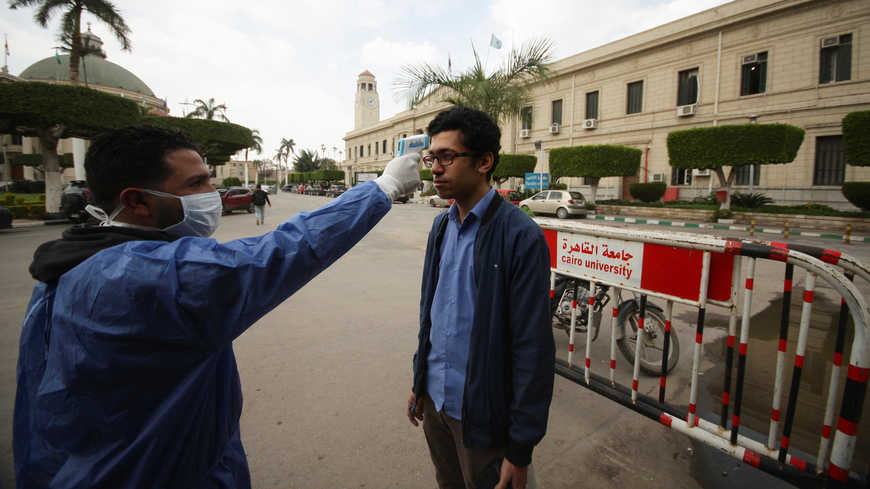 The Minister of Higher Education and Scientific Research Khaled Abdel-Ghaffar announced on Monday that all university students will be required to be vaccinated in order to attend exams at the end of the current academic year's first semester.
His announcement came during the periodic meeting of the Supreme Council of Universities he chaired at the Helwan University headquarters, in the presence of Minister of Education and Technical Education Tarek Shawky, and members of the council.
The minister praised efforts made by universities to prevent faculty members, students and workers from entering the university campus until proving they vaccinated or have a PCR analysis presented weekly, in order to ensure the safety of all members of the academic community.
Abdel-Ghaffar stressed that all university presidents must continue following up on the implementation of the integrated plan to vaccinate faculty members, supporting staff, employees, and students.
He also added that all medical staff must continue to work at full capacity in coordination with the departments of colleges and youth care at all vaccination points within universities which have the necessary quantities of the COVID-19 vaccine.
Abdel-Ghaffar stressed on speedy vaccinations of all students under the age of 18, especially after providing the Pfizer vaccine in the required quantities – done in cooperation with health directorates across the nation.
He further ordered that all university hospitals continue to be prepared to deal with any developments related to coronavirus.
The Ministry of Education said that any teacher who has not received the vaccine so far will bear full responsibility, and the necessary legal measures will be taken against him.
It said that letters are sent periodically to the educational directorates in the governorates to warn teachers and administrators who did not receive the vaccine that they need to obtain it on the specified dates.