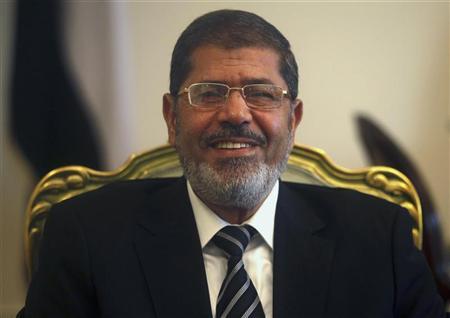 President Mohamed Morsy should convince his sons to give up their American nationality as a response to the release of the anti-Islam film that insults the Prophet Mohamed, said on Friday the Union of Political Parties.
During a meeting Thursday at the headquarters of the Democratic Reform Party, the 23 different parties and seven youth movements that comprise the union agreed to participate in all demonstrations and sit-ins protesting the film. Their goal is to pressure the US into issuing a formal apology and banning the film, the union said.
The union criticized the Morsy administration's response to the conflict, which they called weak.
In a statement drafted after the meeting, the parties stated that Copts should not be targeted in these protests. The parties also announced their intention to form a delegation of leaders to visit the Arab League headquarters on Saturday afternoon to demand a formal statement condemning the film.
Edited translation from Al-Masry Al-Youm