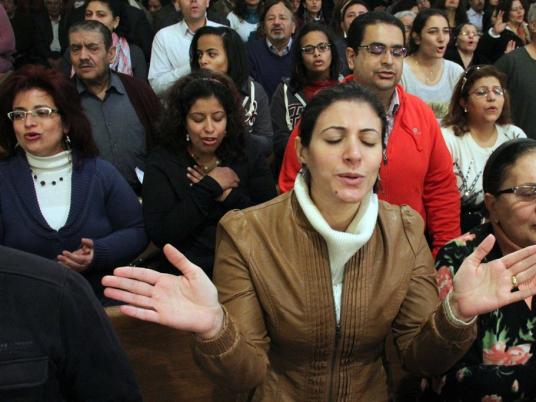 Unidentified assailants set fire to a bus belonging to the Church of the Virgin Mary, in the village of Mit Ghamr, Daqahlia, as it was parked outside the church.
The security directorates in different governorates have begun to impose security procedures to secure churches during Christmas celebrations.
Head of Daqahlia Security Directorate received a notification from the Mitt Ghamr Police Station a bus for the Virgin Mary Church in Dkados village was burned.
The bus was burnt completely in a few minutes before the arrival of civil defense forces. Security forces imposed a cordon around the scene and strict security measures around the church following the incident.
A claim was filed following the incident.
The security authorities developed a plan to secure Christian houses of worship, vital installations, parks, hotels, tourist villages and checkpoints ahead of Christmas in the Red Sea Governorate.
In Minya, security forces have begun to increase its presence at churches and the diocese, as well as streets and squares.
Edited translation from Al-Masry Al-Youm