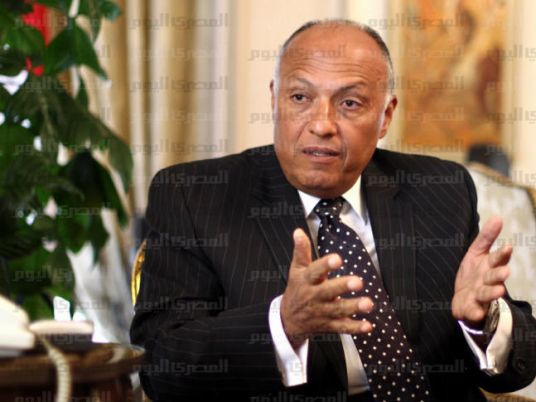 In a meeting with the United Nations High Commissioner for Human Rights in Geneva, Egypt's Foreign Minister Sameh Shoukry discussed the commission's desire to establish a regional headquarters in Cairo, Al-Masry Al-Youm was informed. Shoukry vowed to resume talks on the issue at a later date.
Informed sources said the commission has been seeking to establish regional headquarters for years, since the rule of deposed president Hosni Mubarak. The calls were renewed in the wake of the January 25 revolution; the commission reached out to former President Mohamed Morsi and President Abdel Fattah al-Sisi.
According to sources, during the international review session of human rights in Egypt in 2014, the Egyptian government pledged its initial approval for the commission request's to finally be approved after a parliament was formed, which was required by the commission.
Abdullah Khalil, United Nations expert on interim justice programs, said the agreement on the headquarters was finalized, but has been suspended for years. Signing the agreement in the meantime will be a positive sign from the government in their dealings with civil society organizations.
During her recent visit, German Chancellor Angela Merkel tackled the issue of local and foreign human rights organizations, Khalil said. Several activists took part in a meeting with her and discussed several issues, including the NGOs foreign funding case, as it is known in the media, which includes German organizations.
Edited translation from Al-Masry Al-Youm