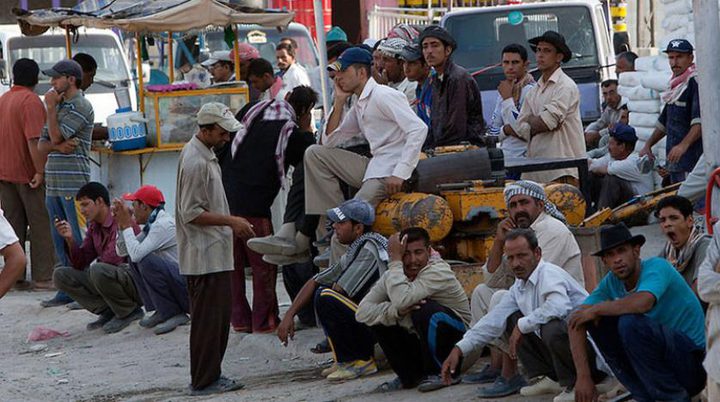 Egypt's Central Agency for Public Mobilization and Statistics (CAPMAS) announced that the nation's unemployment rate has increased to a total of 9.6 percent during the second quarter of 2020 (April to June), a rise of 1.9 percent from the first quarter of this year (7.7 percent) and a 2.1 increase from the same period last year.
CAPMAS's Monday statement attributed the increase to the repercussions of the coronavirus outbreak and preventive measures such as suspending studies, air traffic, partially closing shops, and banning transportation during night hours.
The most important economic activities which lost the largest number of workers is the  wholesale and retail trade with 624,000 workers lost, followed by manufacturing which lost 596,000 workers.
Food and residence services lost 469,000 workers, transport and storage lost 309,000 workers, while construction activities lost 288,000 workers.
The percentage of unemployed people in the 15-29 age group totaled 60.4 percent, compared to 68.5 percent in the previous quarter, CAPMAS explained.
The agency announced that the total workforce amounted to roughly 26.6 million during the second quarter of 2020.
According to the statement, unemployment rate in urban areas was 12.5 percent compared to 7.4 percent in the countryside during the second quarter of 2020.
The percentage of unemployed with intermediate, upper-intermediate, university degrees and above fell to 69.2 percent, compared to 85 percent in the previous quarter.
The number of active workers is currently 24.1 million, the statement added, having previously been 26.7 million during the previous quarter – a decrease of 9.9 percent.
The total number of workers in urban areas was 10.3 million, while rural workers amounted to 13.7 million.