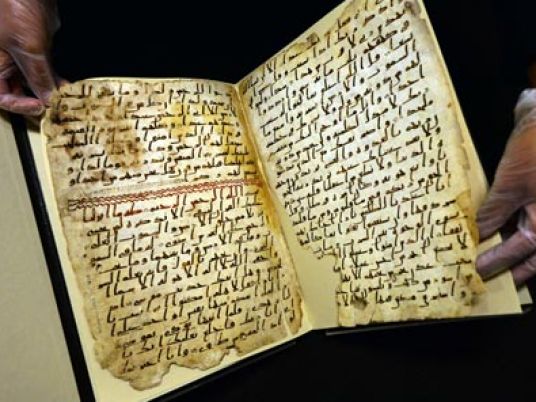 Egypt's Dar al-Iftaa condemned on Tuesday calls demanding the total exclusion of Islamic heritage in efforts to renew the Islamic sciences and religious discourse, arguing that the past is not sacred, but understanding heritage remains crucial for development and progress.
Heritage also is not the cause of the social problems plaguing the Muslim world, the governmental Islamic education institute added in a new video produced by its Animation Unit, which was launched in 2018 in an effort to counter extremism.
Instead, the problems facing the Islamic world today are a result of efforts to erase heritage, the body continued.
Dar a-Iftaa asserted that a critical reading is needed to renew the Islamic sciences, advocating for efforts to maintain the "foundations" while also ensuring that interpretation is compatible with ongoing social and other changes.
Dar al-Iftaa stressed that erasing Islamic heritage would prevent people from understanding the religion of Islam and "improving their life."
During Al-Azhar's International Conference on the Renovation of Islamic Discourse in January, President of Cairo University Mohamed al-Khosht debated Al-Azhar Grand Sheikh Ahmed al-Tayyeb and argued for the renewal of religious discourse, underlining the importance of reliance on the Quran and "what is true" of the Prophet's Sunnah, which is defined as the body of social and legal customs of the Islamic community based on the life and deeds of Prophet Muhammad. The Sunnah, alongside the Quran and the Hadith, or recorded sayings of the Prophet, form the basis of Sharia, or Islamic law.
He continued: "The current religious discourse was created for an era other than ours and various (modern) challenges."
Tayyeb, on the other hand, said that the same heritage trivialized today had birthed an entire nation and achieved coexistence in that nation, asking: "How was the Islamic world going before the French campaign? It was following the laws of heritage."
Egyptian President Abdel fattah al-Sisi has called on a number of occasions for the renewal of religious discourse, most recently late last month, in the context of the state's ongoing battle against extremism. Failure to renew this discourse, Sisi said, opens the door for "false scholars" to hijack the minds of young people and drive them to violence, borne out of a perverted interpretation of the Holy Quran and the deliberate distortion of Sunnah.
Edited translation from Al-Masry Al-Youm