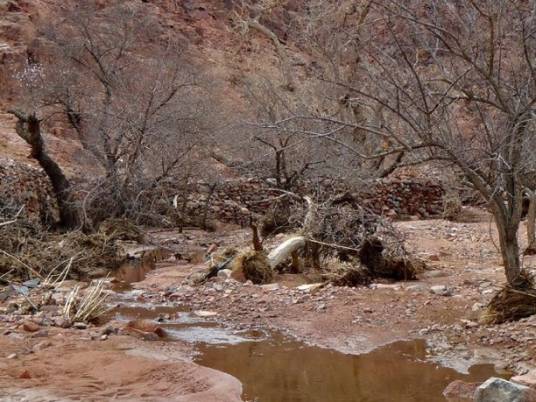 The Irrigation Ministry has finished the extension of an underground pipe carrying Nile River water to Sinai for irrigation purposes.
Fathey Guweily, head of the Irrigation Authority, said work was completed in the New Suez Canal Siphon, a LE175 million project passing four underground pipes beneath the Suez Canal to carry water to 70,000 acres in Sinai.
"This is the biggest water project under the Suez Canal," Guweily stated, explaining that the project extends the already existing Serapeum Siphon.
The project will take into consideration future expansion plans which aim to increase reclaimed lands to up to 100,000 acres.
Edited translation from Al-Masry Al-Youm