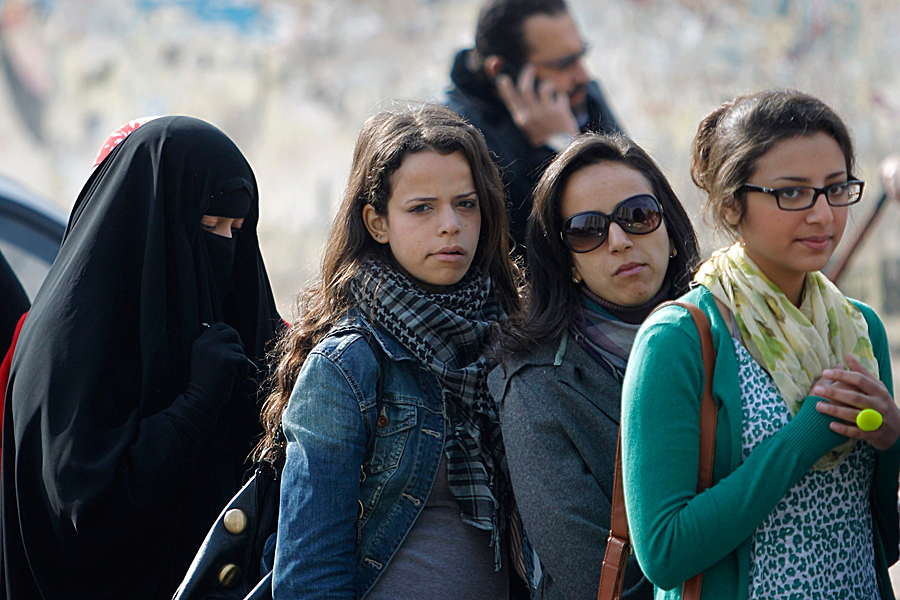 The United Nations Entity for Gender Equality and the Empowerment of Women (UN Women Egypt) praised the decision of the Egyptian government to develop the country's first national action plan on the implementation of the United Nations Security Council Resolution (UNSCR) 1325 on Women, Peace and Security and subsequent resolutions.
UN Women Egypt said in a statement that the decision reaffirms the commitment of the government of Egypt to implementing the constitutional provisions that pertain to women's leadership and decision-making through the implementation of the first-ever National Strategy for the Empowerment of Egyptian Women 2030, endorsed by President Abdel Fattah al-Sisi.
"Among the main goals of the strategy is to encourage all forms of women's political participation and leadership while capacitating them to succeed in their missions through the engagement of all relevant actors, including the civil society," the statement said.
The UNSCR 1325 resolution reaffirms the important role of women in the prevention and resolution of conflicts, peace negotiations, peace-building, peacekeeping, humanitarian response and post-conflict reconstruction and stresses the importance of their equal participation and full involvement in all efforts for the maintenance and promotion of peace and security.
According to UN Women, the resolution also calls on all parties to take special measures to protect women and girls from gender-based violence, particularly rape and other forms of sexual abuse, in situations of armed conflict. The resolution provides a number of important operational mandates with implications for member states and the entities of the United Nations system.
"Engaging women at all levels of decision-making is the cornerstone based upon which Egypt's Vision for the Empowerment of Women 2030 was founded. Egypt's forthcoming National Action Plan on Women, Peace and Security 1325 will be developed on this premise: the participation of women in prevention and protection," said President of the National Council for Women (NCW) Maya Morsy.