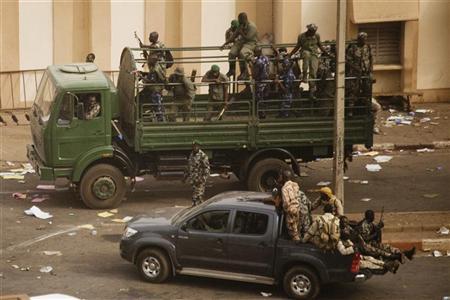 The UN Security Council on Sunday strongly condemned the Syrian government for unleashing artillery and tank shelling on the town of Houla, killing at least 108 people and injuring 300 others. UN Secretary General Ban Ki-moon called it a "flagrant violation of international law."
UN officials said the slaughter in Houla — the subject of an emergency Security Council meeting — claimed the lives of 49 children and 34 women.
Russia, Syria's main ally, signed up to the Security Council statement, which "condemned in the strongest possible terms" the killings in the village near the protest city of Homs.
The statement said the deaths had been confirmed by UN observers and were the result of "attacks that involved a series of government artillery and tank shellings on a residential neighborhood."
The 15-nation council made a new demand for President Bashar al-Assad to withdraw heavy weapons from populated areas — in line with the peace plan of UN-Arab League envoy Kofi Annan — and said that "those responsible for acts of violence must be held accountable."
Thousands of people took part in nationwide protests against the Houla killings on Sunday.
The London-based Syrian Observatory for Human Rights reported that a Syrian military offensive on Sunday left 33 people dead in and around the restive town of Hama, bringing the nationwide death toll for the day to 48.
Britain and France had proposed a UN statement making an even stronger condemnation of the Assad government. But Russia would not agree on the wording and demanded a special meeting before approving the statement.
The Syrian government has denied any responsibility for the deaths and Russia still does not accept that the Damascus government is to blame, its diplomats said.
"It still remains unclear what happened and what triggered what," Russia's deputy UN ambassador Igor Pankin told reporters after the meeting.
"There are substantial grounds to believe that the majority of those who were killed were either slashed, cut by knives, or executed at point blank distance," Pankin said before the meeting.
"It is difficult to imagine that the Syrian government would not only shell … but also use point-black execution" against dozens of women and children, he said.
The government was "not at all" to blame for the Houla massacre, Syrian foreign ministry spokesman Jihad al-Makdissi insisted earlier. Syria's UN envoy Bashar Jaafari said accusations of government responsibility were part of a "tsunami of lies" against Damascus.
A UN source told AFP that an investigation had found that an artillery barrage of Houla on Friday was followed by an attack by militia fighters shortly after.
Major General Robert Mood, head of the UN Supervision Mission in Syria, gave details of the UN investigation by video conference. He said the opposition Free Syrian Army had given a death toll of 116 but that UN observers had seen 108 bodies.
Mood said there were signs of tank shelling, mortar fire and "physical abuse," and said the deaths were from "shrapnel" and gunfire at "point-blank" range, diplomats at the closed-door UN meeting said.
"The evidence is clear, the evidence is not murky, and there is a clear footprint of the government in this massacre," Germany's UN envoy Peter Wittig told reporters.
Special envoy Annan is to go to Damascus on Monday, the Syrian foreign ministry said. He has said he will renew condemnation of the Houla killings as he seeks to rescue his six-point peace plan.
There are now more than 280 unarmed military observers in Syria to monitor a cessation of hostilities that started on 12 April but lurches closer to collapse each day.
UN leader Ban said the Houla massacre has added to pressure on the UN observers, as some in the conflict-stricken country blame them for an increase in violence. He said the observers were now in a "perilous" position.
Annan is to brief the Security Council on Wednesday on his efforts to end the 15-month old crisis. The UN says more than 10,000 people have been killed in the uprising against Assad, while Syrian activists put the figure at over 13,000.
Ban and Annan have led international condemnation of the carnage which they called an "appalling and brutal crime, involving indiscriminate and disproportionate use of force."
Condemnation has also poured in from the United States, Britain, France and Germany, with French Foreign Minister Laurent Fabius saying he was arranging a meeting of the Friends of Syria group that backs the opposition.
Arab League foreign ministers are to hold their own emergency meeting on the crisis.
In Istanbul, exiled opposition head Burhan Ghalioun on Sunday called for a "battle of liberation and dignity" against the regime until the United Nations allows an international military intervention.
The rebel Free Syrian Army warned that unless the international community took concrete action, it would no longer be bound by Annan's peace plan.