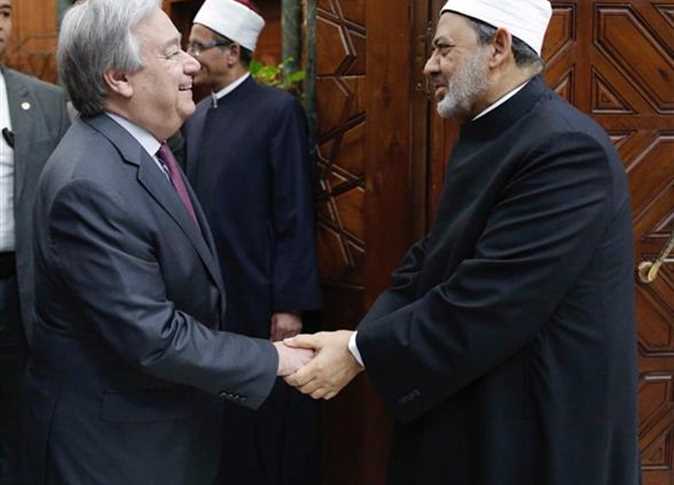 UN Secretary General Antonio Guterres will participate in the "Prayer for Humanity" on May 14, according to Guterres' official Facebook page.
Guterres also tweeted on May 3 that he will join Pope Francis and the Grand Imam of Al-Azhar Sheikh Ahmed al-Tayeb in their support for the prayer as a moment for reflection, hope, and faith amid the novel coronavirus outbreak.
"In difficult times, we must stand together for peace, humanity and solidarity," Guterres stated.
The prayer is an initiative sponsored by the Higher Committee of Human Fraternity (HCHF), which is composed of Muslim and Christian religious leaders.
The HCHF called for May 14 to be a day dedicated to "fasting, works of mercy, prayers and supplications for the good of all humanity, so that God will end the pandemic."
In a statement on May 2, the HCHF urged people worldwide regardless of language, skin color or faith to beseech God through acts such as fasting, prayer and charity to stop the pandemic.
The HCHF encouraged religious leaders and other individuals around the world to respond to this call to safeguard humanity.
The HCHF body was established by Sheikh Muhammed bin Zayed Al Nahyan, the Crown Prince of the Emirate of Abu Dhabi and the sponsor of the Human Fraternity Document (HFD). It was established to apply the principles and values stipulated by the HFD, and now includes eleven members from the UAE, Spain, Italy, Egypt, America, Britain, Bulgaria, and Liberia.
Through the HCHF's spiritual leadership, the body endeavors to achieve the HFD's objectives and promote its values through communication between faiths.