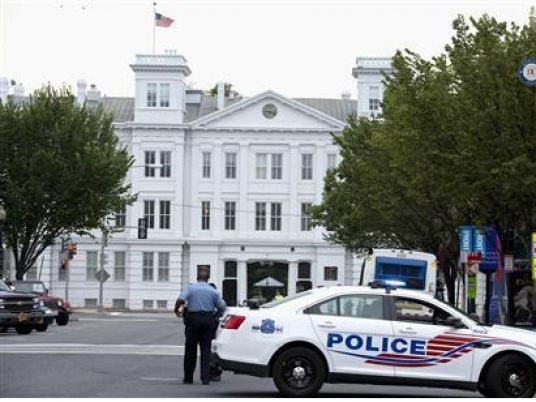 Syrian activists and other citizens have vanished into secret detention as part of a "widespread campaign of terror against the civilian population" by the Damascus government, UN investigators said on Thursday.
The state-run practice of enforced disappearances in Syria–
abductions that are officially denied–is systematic enough to amount to a crime of humanity, they said in a report.
Some armed groups in northern Syria, especially the Islamic State of Iraq and the Levant (ISIL), have also begun to abduct people into incommunicado detention and denied their captivity, tantamount to the crime of enforced disappearances, it said.
ISIL has also sought ransoms or prisoner exchanges, which constitute separate war crimes, it added.
But most witnesses have identified Syrian intelligence officers, soldiers and pro-government militias as having snatched people whose fate remains unknown, according to the independent investigators led by Brazilian Paulo Pinheiro.
In a separate report, London-based Amnesty International said Islamist militants were perpetrating "a shocking catalogue of abuses" in secret jails across northern Syria, including torture, flogging and killings after summary trials.
It said that ISIL, one of the most powerful jihadi groups to emerge from Syria's almost three-year-old conflict, is operating seven clandestine prisons in rebel-held areas.
Detainees are held for reasons ranging from suspected theft to offences against Islam such as smoking or sex outside marriage. Others are seized simply for challenging ISIL authority or belonging to rival armed groups, it said.
"Those abducted and detained by ISIL include children as young as eight who are held together with adults in the same cruel and inhuman conditions," said Philip Luther, Amnesty's Director for the Middle East and North Africa.
WIDESPREAD RIGHTS ABUSES
Human rights abuses have been rife in Syria's civil war, with forces loyal to President Bashar al-Assad responsible for many of the worst ones, according to the United Nations.
Urging world powers to halt the flow of arms to ISIL and other armed groups accused of war crimes and other abuses, Amnesty said Turkey in particular should prevent jihadi fighters and weapons crossing its border into northern Syria.
Gulf Arab states that back the anti-Assad rebels and are viewed as a main source of funding for the radical armed groups should also cut off flows of arms and equipment, Amnesty said.
The dominance of ISIL and other hardline rebel groups has eclipsed more moderate, Western-backed rebels, fracturing the military campaign against Assad and prompting Western alarm that al Qaeda is building a stronghold in northern Syria.
ISIL, along with some other Islamist groups, rejects next month's planned peace conference in Switzerland that is due to bring Assad's government and his opponents to the negotiating table for the first time since the conflict erupted in 2011.
At one ISIL prison on the Euphrates river in Aleppo province the local Sharia court judge appears wearing an explosives belt and issues verdicts after hearings lasting no more than a few minutes, Amnesty quoted former detainees as saying.
On at least one occasion, he was reported to have joined in the flogging of a prisoner after sentencing him.
Amnesty said several children had received severe floggings and on one occasion a father had to listen to his son's screams in a nearby room. Two detainees said they witnessed a child of about 14 receive 90 lashes at a Raqqa prison.
Another child of about the same age, who ISIL accused of stealing a motorcycle, was repeatedly flogged over several days.
"Flogging anyone, let alone children, is cruel and inhuman, and a gross abuse of human rights," said Luther.
"After years in which they were prey to the brutality of the Assad regime, the people of Raqqa and Aleppo are now suffering under a new form of tyranny imposed on them by ISIL, in which arbitrary detention, torture and executions have become the order of the day."