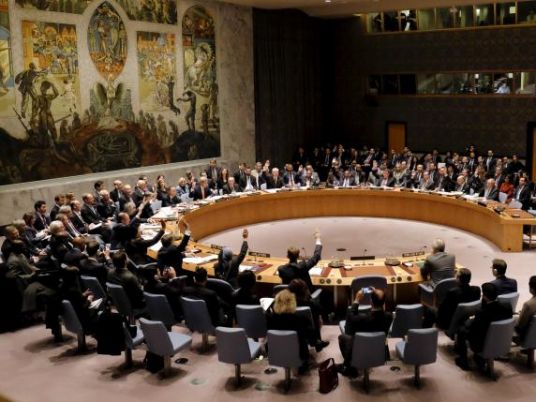 Massive controversy dominated the political scene in Egypt in the wake of statements released by the United Nations High Commissioner for Human Rights, Ra'ad bin Zeid al-Hussein, which included accusations that the Egyptian government had inadvertently increased extremism by implementing hard-line, repressive security measures.
The statements came as part of a UN report by Hussein focusing on violations against freedoms around the world during a UN press conference held in Switzerland. Besides Egypt, the report also addressed criticism to number of countries where violations against human rights have been reported, such as Turkey and the US.
On Egypt, the report stated: "…a state of emergency, the massive numbers of detentions, reports of torture and continued arbitrary arrests – all of this we believe facilitates radicalization in prisons."
The report mentioned Egypt's crackdown on NGOs and civil society work, which has also fostered extremism.
"The violent security measures followed in Egypt bring about the very extremism that the state is working to eliminate. Maintaining national security should not be at the expense of human rights," Hussein said.
Egypt's Foreign Ministry released a statement that denounced the commissioner's comments on human rights in Egypt, describing the report as "irresponsible".
"We see the United Nations High Commissioner for Human Rights pronouncing such irresponsible statements. [The ministry] does not see any similar statements on what Egypt's security forces are facing – attacks and terrorism by militants," the statement read.
Former foreign minister Mohamed al-Orabi told Egypt Independent on Wednesday that these statements from the Office of the United Nations High Commissioner for Human Rights (OHCHR) are "not credible" and the Foreign Ministry's response is appropriate.
"The human rights organization affiliated to the UN derives information about human rights conditions in Egypt from western media outlets and other institutions that only spread false news," he added.
Regarding the cooperation between Egypt's Foreign Ministry and the OHCHR, Orabi noted that the ministry is doing its duty in affording the correctly documented information with evidence about the state of human rights in Egypt.
However, he added, the OHCHR only listens to false media reports that publish rumors for enemies that seek to destroy Egypt. This is not the first time Egypt has been subjected to criticism from an UN-affiliated organization or official, Orabi concluded.
Contrary to this, prominent Egyptian novelist and political science professor Ammar Ali Hassan supports the report. He told Egypt Independent that Hussein's statements on the current state of emergency only leading to an increase in terrorism and extremism are accurate.
"Imposing a state of emergency is not an effective way to eliminate terrorism—anyone who wants to be a martyr to his cause [suicide bomber] will not be frightened by such measures. The campaigns and random arrests against suspects or opponents of the regime will lead to terrorism and extremism," he explained.
There is a dire need for radical change in the current regime's policies in dealing with opponents or suspects; the reports released by UN-affiliated officials and organizations are describing reality in Egypt, he stressed.
"Anyone who says the UN reports are part of a 'war' against Egypt is not fully aware of the reality in Egypt. Hussein's statements were not only about Egypt, but countries like the US and Turkey where human rights are suffering too," Ali Hassan concluded.
Since the June 30 uprising, Egypt has received regular international backlash about human rights conditions due to reports issued by the UN and other rights organizations that clearly criticize the current regime's methods.
In a speech to the UN Human Rights Council in 2016, former US deputy secretary of state Tony Blinken expressed his concerns about human rights in Egypt, which was met by a violent response from Egypt's representative to the UN, Amr Ramadan.
"The Human Rights Council does not need advice from countries that clearly violate human rights," the Egyptian response read.
In April, and prior to President Abdel Fattah al-Sisi's state visit to the US, Human Rights Watch noted that Sisi's visit came at a time when thousands of Egyptians remain held in detention amid numerous human rights violations.
The Egyptian government considers reports addressing the poor state of human rights and personal freedoms in the country as "meaningless" and "incredible".