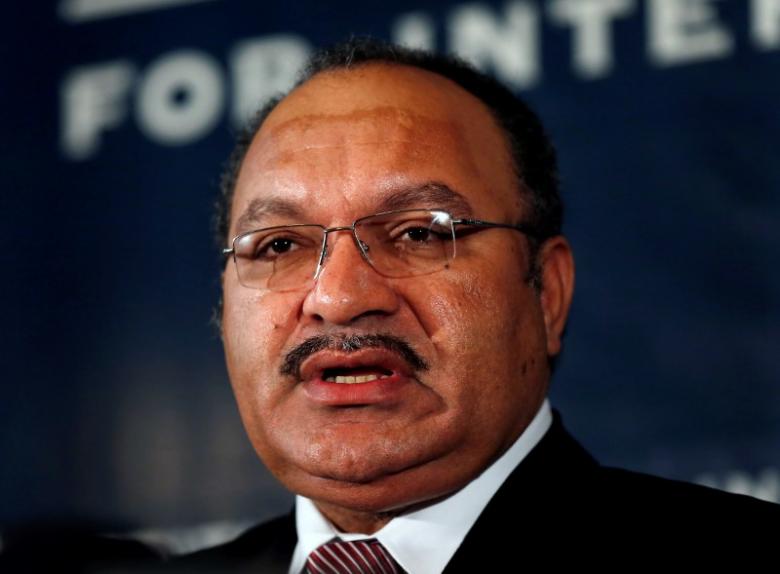 Syrian government air strikes on the besieged Syrian enclave of eastern Ghouta and shelling from the rebel-held zone into Damascus probably constitute war crimes and must be prosecuted, the top UN human rights official said on Friday.
Zeid Ra'ad al-Hussein, United Nations High Commissioner for Human Rights, said the perpetrators of such crimes in Syria should know they were being identified and that dossiers were being built for future prosecutions.
In one of the deadliest offensives of Syria's war, government air strikes and bombardment have killed hundreds of people over 12 days in eastern Ghouta, an area of besieged towns and farms in the last major rebel-held region near the capital.
The UN Security Council called on Feb. 24 for a 30-day ceasefire in eastern Ghouta, where 400,000 people live.
"Despite this rare example of unanimity, civilians in Eastern Ghouta have reported that air strikes and shelling continue," Zeid told the Geneva rights forum during an urgent debate held at Britain's request.
"Once again, I must emphasise that what we are seeing, in eastern Ghouta and elsewhere in Syria, are likely war crimes, and potentially crimes against humanity. Civilians are being pounded into submission or death."
Zeid repeated his call for the situation in Syria to be referred to the International Criminal Court, adding:"Attempts to thwart justice and shield these criminals are disgraceful."
Syria's ally Russia has blocked previous efforts in the U.N. Security Council to refer the situation to the Hague-based ICC.
Hussam Aala, Syria's ambassador in Geneva, said that Zeid was"selective and biased" and that the debate was"politicised".
The Syrian army had taken every step to protect civilians and had opened"humanitarian corridors for the passage of civilians to separate them from the terrorists", he said, referring to the insurgents in eastern Ghouta.
British Ambassador Julian Braithwaite said that the enclave had become"the epicentre" of suffering, with starving families hiding in basements from"indiscriminate regime bombing".
Britain presented a resolution condemning all violations and calling on U.N. war crimes investigators to carry out an inquiry into events in Ghouta and report back in June.
But the Council ran out of time to vote on the text, to which Russia presented amendments, so it will vote on Monday.
"We propose condemning all terrorist acts in Syria including in eastern Ghouta," a Russian diplomat told the talks."In the last week of February the terrorists fired more than 200 shells on residential areas of the Syrian capital. There were victims including women and children."
Syrian government forces aim to advance into eastern Ghouta one"bite" at a time, a pro-government commander said on Friday, as a war monitor said the army had seized new ground from rebels.