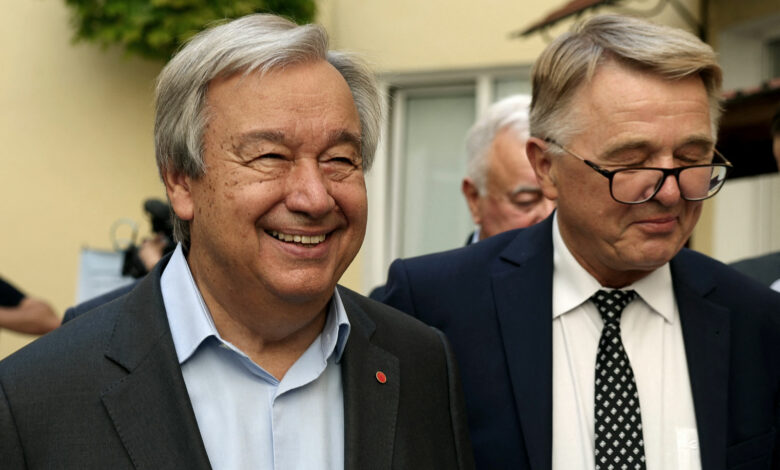 Antonio Guterres, the United Nations Secretary-General, said he was "delighted" to visit the National University of Lviv in Ukraine.
"I was delighted to accept the invitation of the director of this faculty of international relations of the very old and very respected [National] University of Lviv," Guterres told journalists at the event on Thursday.
Today, many people think that only governments matter but on the contrary, more and more the contribution of civil society and the contribution of academia are essential in the development of modern democracies."
"This school has given very important contributions, namely, to the Charter of the United Nations. One of the members was part of the drafting of the charter and its values were discussed here," Guterres went on to say.
"Also in research about the Holocaust, and in contributions in relation to several very important aspects of the analysis of violations of human rights and genocide," he added.
"That is the reason why, for me as Secretary of the United Nations, it is a very important experience to be able to visit this faculty of Lviv University."