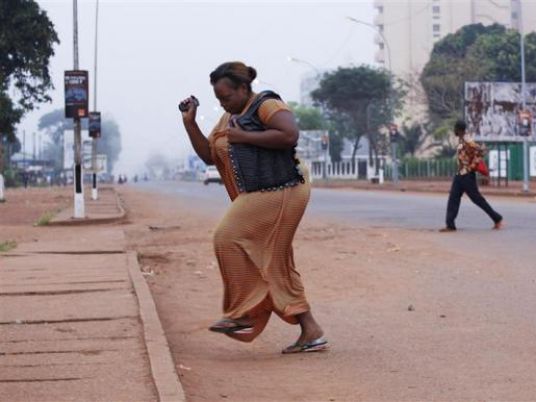 Gunmen have killed at least 30 people in fresh attacks this week in the strife-torn Central African Republic, UN peacekeepers said on Thursday.
Several dozen people were also wounded in the attacks on the central village of Yamale on Tuesday and Wednesday, with the gunmen pillaging and burning down houses, UN force MINUSCA said.
It warned that the death toll could rise, as the gunmen were reported to also have attacked neighbouring villages.
News of the attacks prompted hundreds of people to seek shelter in refugee camps in the nearby town of Bambari, the MINUSCA statement said.
The impoverished nation has seen a spike of unrest pitting Christians against Muslims in recent weeks, after months of relative calm.
The violence has left a MINUSCA soldier dead and has seen international troops kill at least six militiamen.
The 7,600-strong MINUSCA force took charge of peacekeeping operations in mid-September. The beefed-up force took over from a smaller UN Security Council-mandated African deployment.
MINUSCA will eventually be boosted to 12,000 soldiers and police officers.