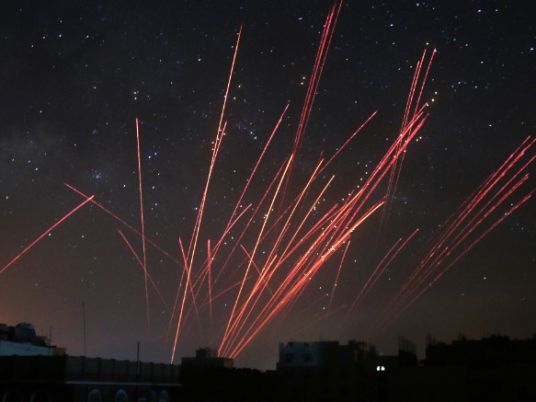 The grinding conflict in Yemen has killed more than 1,500 civilians, the United Nations says, warning that millions of people in the impoverished country are at risk of famine because of the unrest.
Warplanes from a Saudi-led coalition have been pummeling targets in Yemen for more than three months in a campaign against the Houthis, a rebel group that deposed the previous government in January.
Houthi fighters and their allies are clashing on the ground with forces still loyal to the exiled President Abdu Rabu Mansour Hadi.
The turmoil has brought death and misery to the civilian population caught up in the fighting, the UN says.
UN: Wounded dying as hospitals close
"Millions are facing the threat of famine because food assistance is not reaching them, and countless wounded are dying because hospitals are closing down due to lack of fuel," Stephen O'Brien, the top UN humanitarian affairs official, said Tuesday.
He called for all sides in the conflict to agree to "an immediate and unconditional humanitarian pause across the country."
But any kind of agreement between the warring parties has proved difficult to reach. A five-day halt in fighting in May was only partially respected. Efforts to reach a more lasting truce have failed.
In total, more than 3,260 people have been killed in Yemen since March, O'Brien said, and close to 1.3 million people have been displaced.
Hundreds of children among the dead
Of the dead, more than 1,500 are civilians, according to the UN human rights office. The grim toll includes
hundreds of children
.
"Since 17 June, coalition forces have continued aerial bombardment and other attacks," said Cecile Pouilly, spokeswoman for the Office of the UN High Commissioner for Human Rights. "Ground clashes, shelling, sniper fire and detonation of improvised explosive devices have also been reported in different governorates in Yemen."
The agency expressed concern about human rights abuses it said it had documented, including "violations of the right to life, abduction, ill-treatment and attacks against humanitarian workers, journalists and media organizations."
Complex conflict
The Sunni Muslim Saudi leaders waded into Yemen's complex internal conflict amid fears that control of Yemen by the mainly Shi'ite Houthis would strengthen the hand of their bitter regional opponent, Iran.
However, the nature of the links between the Houthis and the Shi'ite regime in Tehran are unclear.
Iran has repeatedly condemned the Saudi-led air campaign. But observers have cautioned against the misleading view of seeing the Houthis as Iranian puppets.
For example, the predominant branch of Shi'ite Islam in Iran is very different from the one practiced by the tribes in the Houthis' stronghold in northern Yemen.