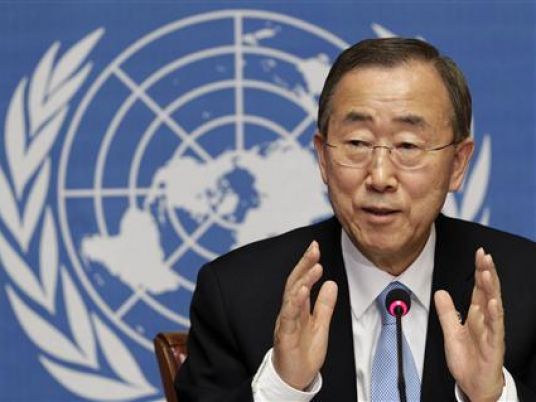 UN Secretary-General Ban Ki-moon expressed deep concern on Monday at an Egyptian court decision to seek the death penalty for former President Mohamed Morsi, a spokesman for the United Nations said.
"The secretary-general notes with serious concern the sentence of death issued by the Egyptian Criminal Court against former President Mohamed Morsi and 105 others," U.N. spokesman Farhan Haq told reporters.
The ruling against Morsi is not final until June 2. All capital sentences are referred to Egypt's top religious authority, the Grand Mufti, for a non-binding opinion, and are also subject to legal appeal.
"(Ban) understands that the verdict is still subject to an appeal. He will continue to monitor the process very closely," he said, adding that he "underscores the importance of all parties taking steps to promote – and avoiding those that could further undermine – peace, stability and the rule of law."