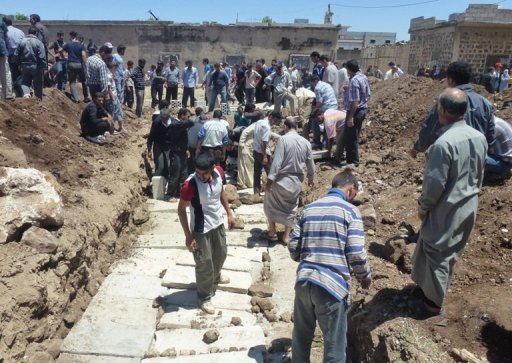 Syrian government forces and allied Shabbiha militia have committed war crimes and crimes against humanity, including murder and torture in what appears to be state-directed policy, UN human rights investigators said on Wednesday.
Syrian rebels fighting to topple President
Bashar al-Assad
have also committed war crimes but these "did not reach the gravity, frequency and scale" of those carried out by the army and security forces, they said.
"The commission found reasonable grounds to believe that government forces and the shabbiha had committed the crimes against humanity of murder and of torture, war crimes and gross violations of international human rights law and international humanitarian law, including unlawful killing, torture, arbitrary arrest and detention, sexual violence, indiscriminate attack, pillaging and destruction of property," said the 102-page report by the independent investigators led by Paulo Pinheiro.
Both government forces and armed insurgents had violated rights of children during the 17-month-old conflict, it said.
Karen AbuZayd, an American expert serving as senior investigator alongside Pinheiro, told Reuters: "We have identified both parties as guilty of war crimes and of course a greater number and of bigger variety from the government side."
"What happened on the government side appears to be a policy of the state. It is not just widespread but similar large-scale complex operations, how they are carried out, the way the military and security work together," she said.
Completing their inquiry into a massacre in Houla north of Homs in late May, the investigators said on Wednesday that government forces and Shabbiha fighters were responsible for the killings of more than 100 civilians, nearly half of them children.
The investigators said they would update their confidential list of suspects or units responsible for violations and hand it over to UN rights boss Navi Pillay next month.