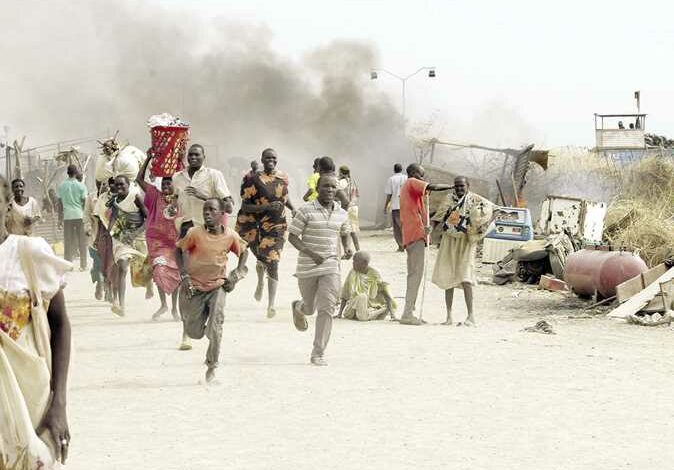 The United Nations Central Emergency Response Fund (CERF) allocated five million dollars to support UN humanitarian efforts in Egypt directed towards people fleeing violence and conflict in Sudan, including refugees, returnees and asylum-seekers, as well as the communities hosting them.
The fund said in a statement: "Since the beginning of the crisis, Egypt has received the largest number of arrivals from the war in Sudan, as it is estimated that more than 113,000 people have arrived at the Egyptian-Sudanese border as of May 17, 2023."
"The numbers are increasing rapidly with the arrival of up to 5,000 people per day to the borders of Qastal and Arqin crossings. The United Nations High Commissioner for Refugees expects that the total arrivals to Egypt will reach 350,000 people within the next six months," it added.
The United Nations High Commissioner for Refugees (UNHCR) on Monday signed a partnership agreement with the Egyptian Red Crescent worth LE38 million, which aims to provide humanitarian assistance to people crossing the border from Sudan, in addition to the in-kind support provided by the UNHCR since the outbreak of the crisis on the Egyptian border valued at LE15 million.
Under this partnership, the UNHCR will provide the Egyptian Red Crescent with more than two million bottles of water, hygiene and personal health supplies for 150,000 people, to be distributed to all nationalities coming from Sudan, including Egyptian returnees.
In addition it will ensure the transportation of those most in need who cannot pay the costs of transport from borders to various cities.
Over 10,000 evacuees return safely
The Egyptian Transport Ministry announced late April that the number of evacuees from Sudan through the land border crossings between the two countries during the period April 21st to 25th has reached 10,194 Egyptians amongst other nationalities.
The ministry officially said in a statement that the total number of people returning from Sudan through Qastal land port reached 1,297.
On the other hand those returning through the Arqeen land port reached 8,897.
The statement noted that the two ports are receiving  large numbers from various countries.
Foreign embassies in Egypt coordinated with the Foreign Ministry, Transport Ministry and other concerned authorities in Egypt to receive their returning citizens.