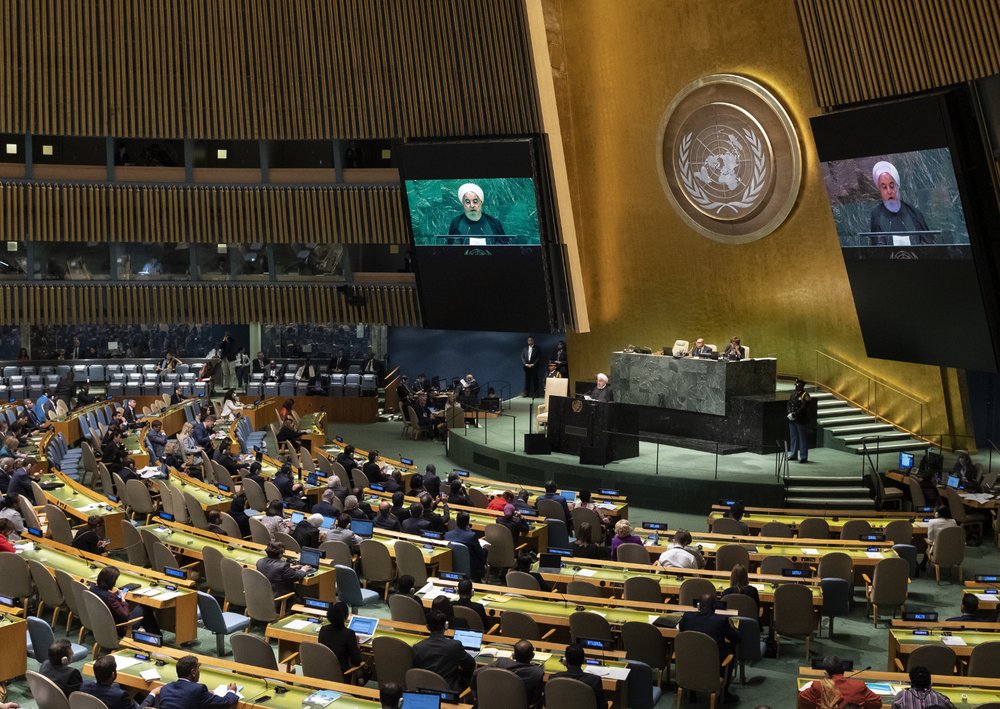 CAIRO, May 12 (MENA) – Chief of the United Nations Office for Disaster Risk Reduction (UNDRR) Regional Office for the Arab States Sujit Mohanty asserted on Thursday the office's constant readiness to provide necessary support to Arab countries to advance their capabilities and efforts related to disaster risk reduction with a view to ensuring the protection of lives and livelihoods, in addition to strengthening societies' resilience to disaster risks.
Mohanty made the remarks as part of a speech he delivered during the opening session of the first meeting of Arab ministers concerned with disaster risk reduction, which is chaired by Sudanese Minister of Interior Anan Hamed Omar.
The meeting was attended by delegations from the Arab agencies concerned with disaster risk reduction, as well as representatives of Arab countries and a number of Arab, regional and international organizations specialized in reducing disasters and mitigating their effects.
Since its establishment in 2007, the UNDRR Regional Office for the Arab States has provided technical support and guidance to Arab countries for implementing the Hyogo Framework for Action until 2014, and then implementing the Sendai Framework for Disaster Risk Reduction 2015-2030, which was adopted at the third UN World Conference on Disaster Risk Reduction held in the Japanese city of Sendai in 2015 and also through a resolution adopted by the UN General Assembly on June 3, 2015, Mohanty said.
He added that the UNDRR has closely worked with the Arab League to prepare and develop the Arab Strategy for Disaster Risk Reduction 2030 (ASDRR), which was adopted and ratified at the Arab Summit held in Saudi Arabia in 2018.
UNDRR has also supported the development of a work program for ASDRR, the Prioritized Action Plan 2018-2020 and the Prioritized Action Plan 2021-2024, which were both adopted by Arab countries during the Africa-Arab Platform on Disaster Risk Reduction hosted by Tunisia in October 2018, and the fifth Arab Regional Platform for Disaster Risk Reduction held in Morocco in November 2021, the UN official said. (MENA)
I S N/R E E