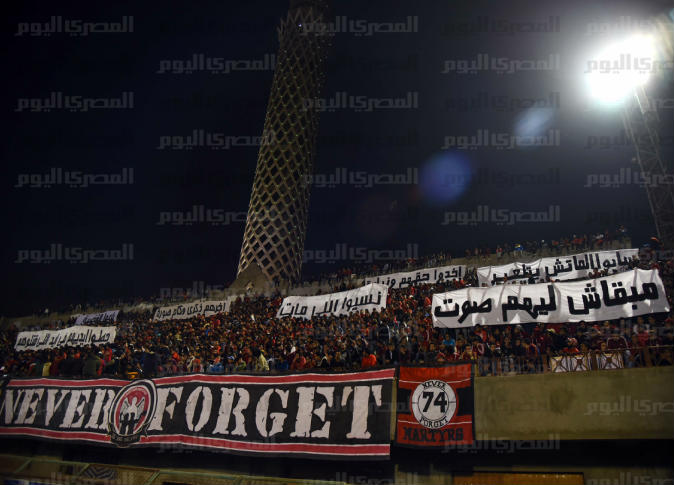 The Ultras Ahlawy group announced it will not commemorate the fifth anniversary of the Port Said stadium massacre, which takes place on Wednesday, according to a statement on its Facebook page, as reported by Aswat Masriya
February 1 marks the fifth anniversary of the massacre which claimed the lives of 72 al-Ahly fans in the aftermath of a football match between al-Ahly and Masry clubs.
"The homes of a number of the group members have been raided over the past few days. Their relatives were arrested if the members were not home," the statement read, stating the reason behind the group's decision.
"As a matter of fact, we do not understand the Interior Ministry's statement about the anniversary … it said troops will be present at the [stadium] to prevent clashes with security … The ministry has decided to attend the fifth anniversary to prevent clashes, even though the anniversary has been commemorated over the past few years without any security presence," it added.
However, the group declared it will not be present there, or elsewhere, to commemorate the anniversary.
On Monday, the group said it will commemorate the fifth anniversary of the incidents at al-Titsh stadium. A day after, the West Cairo Prosecution placed five members into custody pending investigations into charges of founding and leading an illegal group.
The indictment includes harming public peace, possessing unlicensed explosives, and inciting protests on February 1 without permission.
Edited translation from Aswat Masriya