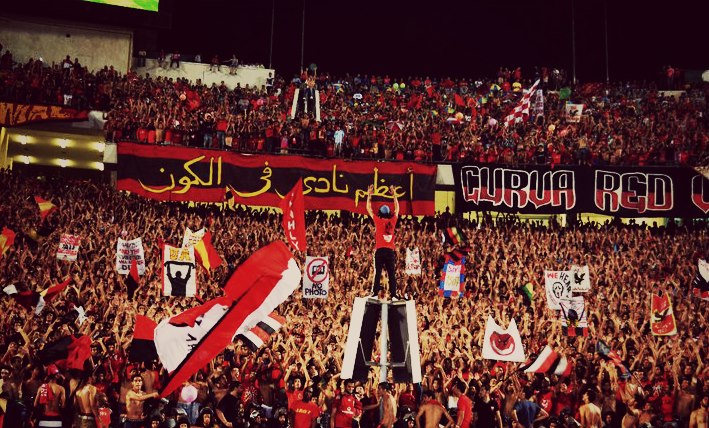 Hardcore football fan group Ultras Ahlawy announced on Monday that it is freezing its activities for an unspecified period after alleged unnamed "foreign channels" attempted to exploit its situation to cause harm to the Egyptian state.
"The group's activity was frozen for an unspecified term," Ultras Ahlawy stated on Facebook.
Sources said that the statement aims to turn a new page in the relationship with the government.
The group's statement added that Ahly fans supported the government in its war against terrorism as they wore black bands during the football game against the Tunisian club al-Nejm al-Sahli in Alexandria, commemorating the martyrs of the al-Wahat incident in October 2017.
The group did not commemorate 74 victims of the 2012 Ahly-Masry football game clashes in the Ahly club headquarters after the Egyptian Minister of Interior asked them not to.
The group urged President Abdel al-Fattah al-Sisi to issue a presidential pardon for releasing the club's fans who were randomly arrested during the club's games.
Edited translation from Al-Masry Al-Youm