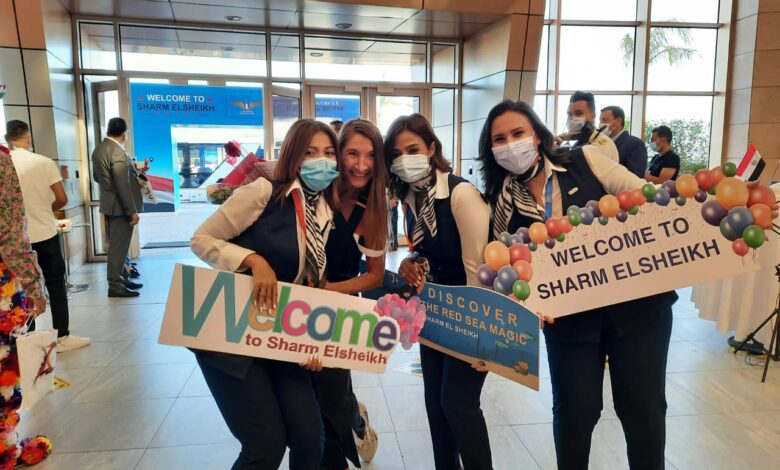 Ukrainian travel agencies have drawn up a blacklist that is replenished periodically to pressure tourist agencies worldwide not to support Russia.
Several more hotels have been blacklisted over congratulating the Russian people for Victory Day on May 9.
A Russian travel agent on Yandex.Zen stated that these hotels continue to welcome Russian tourists with open arms, and the blacklist of foreign hotels includes an Antalya, Turkey, hotel.
The hotel was classified as "guilty" of greeting guests with carnations and St. George's ribbons at the hotel in Kemer, Turkey.
The Russian travel agent said that a banned hotel in Hurghada, Red Sea, Egypt had posted greetings on social media.
The hotel was suspended for Ukrainian visitors over organizing Victory Day with the support of the Russian Consulate in Hurghada.
Another hotel in Palm Jumeirah, Dubai, United Arab Emirates was blacklisted for holding a celebration for Red Army's Victory Day.
And a travel Company in Thessaloniki, Greece, was blacklisted for congratulating Russian-speaking employees and tourists on Victory Day, which caused outrage on the personal page of the travel agency manager.
Turkish tourism expert Ismetoglu explained to Yandex.Zen that hotel facilities in Turkey and Egypt are neutral and not a party to the Ukrainian-Russian crisis, and that they will never accept any Russophobia.
He said those agencies should not be blacklisting these hotels especially in Egypt, which hosted nearly 30,000 Ukrainian tourists at the beginning of the crisis.