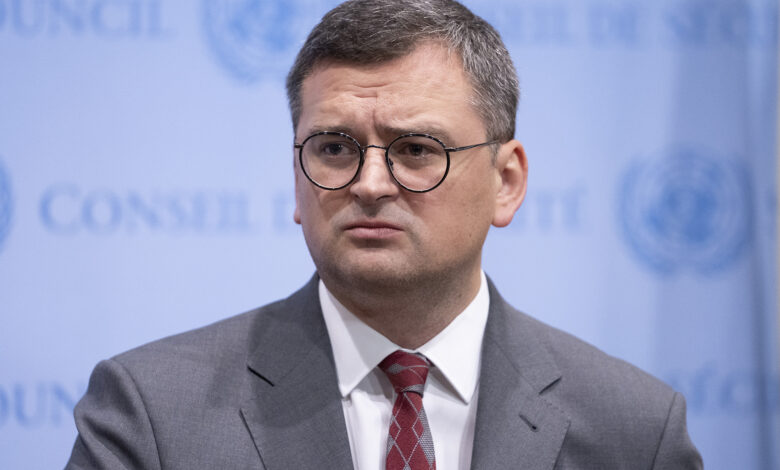 Ukraine's foreign minister said "the patience broke," as he explained why he called for sanctions against Iran on Monday at an EU meeting after dozens of Iranian-made drones struck across the country and the capital city of Kyiv, killing at least three people.
"Today, for the first time in the history of Ukrainian-Iranian relations, I called for sanctions against Iran," Foreign Affairs Minister Dmytro Kuleba said in the video statement on his Facebook page.
"The patience broke. We listened to various explanations and arguments for a very long time, but it's impossible to hide the truth. And this truth today flew into the houses of the city of Kyiv. Therefore, the time has come to apply sanctions against Iran for the supply of weapons to the Russian Federation," Kuleba said.
The foreign minister said sanctions against Iran would send a message that anyone helping Russia will "suffer and feel the price of it."
Earlier Monday, EU Foreign Policy Chief Josep Borrell said that the EU "will look for concrete evidence" on Iran's involvement in the war in Ukraine, ahead of today's scheduled meeting of EU foreign ministers in Luxembourg.