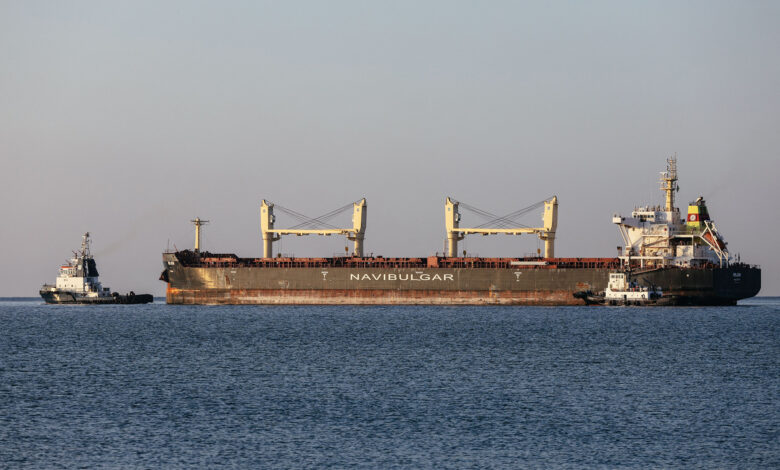 The Queen Sara cargo ship, carrying exported Ukrainian agricultural products on board, arrived in Abu Qir, Egypt, on Wednesday, naval ship tracking service data showed.
The ship is currently anchored, carrying 11,000 tons of corn, in the Egyptian port.
The Joint Coordination Center in Istanbul gave permission for Queen Sara to leave the Ukrainian port of Yuzhne on September 5.
On July 22, a package of documents was signed to solve the problem of food and fertilizer supplies to world markets in Istanbul.
On Wednesday, Russian Foreign Minister Sergey Lavrov and his Egyptian counterpart Sameh Shoukry discussed the implementation of the Istanbul agreements on grain exports on the sidelines of the UN General Assembly, Tass Russian News Agency reported.
By the end of July, the Joint Coordination Center, which will oversee the export of Ukrainian grain, has opened in Istanbu
In an address at the National Defense University, Turkish Defense Minister Hulusi Akar said the center "has a special meaning for the whole world and will work for purely humanitarian purposes."
The coordination center was one of the key creations of the grain deal agreed between Russia and Ukraine under the auspices of the UN and Turkey, CNN reported.
As part of the deal signed Friday, grain ships will navigate through safe corridors in the Black Sea and then pass through the Bosphorus strait — an important shipping corridor in northwest Turkey — in order to reach global markets.