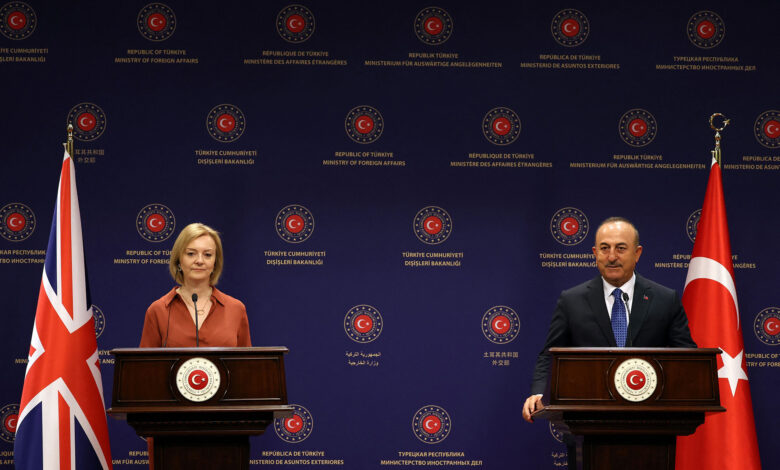 UK Foreign Secretary Liz Truss said Thursday it is "urgent" to solve the Ukraine grain crisis within the next month to avoid a "devastating" outcome.
Speaking in Ankara alongside Turkish Foreign Minister Mevlut Cavusoglu, Truss once again accused Russian President Vladimir Putin of "weaponizing hunger" and stressed that if this difficult situation is not resolved, it will likely lead to "a huge hunger across the globe."
"He [Putin] blocked the Ukrainian ports and is stopping 20 million tones of grain being exported across the globe, holding the world to ransom," said Truss, who is in Turkey to discuss the plan to get the grain out, supported by the United Nations.
"We are clear the commercial vessels need to have safe passage to be able to leave Ukrainian ports, and that Ukrainian ports should be protected from Russian attacks," she said, adding that, "Russia cannot be allowed to delay and prevaricate."
We are very clear that this grain crisis is urgent and it needs to be solved within the next month, otherwise we could see devastating consequences," Truss said.