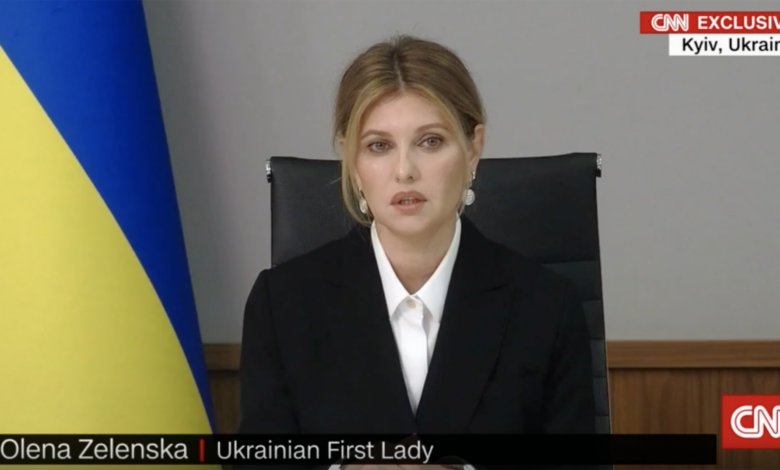 Five months of war have forced Ukrainians to adjust their expectations. After readying for a conflict they thought would be a sprint, many are now grappling with the likelihood of a "marathon," said Olena Zelenska, Ukraine's first lady.
"It's very difficult to hold on for five months. We need to accumulate our strength, we need to save our energy," Zelenska told CNN's Christiane Amanpour.
"We cannot see the end of our suffering."
Zelenska spoke to CNN at a crucial moment in the fight. Though Kyiv racked up a series of early victories in the initial aftermath of Russia's invasion, the tide appears to be turning in the Kremlin's favor, especially in the east.
Russian forces have eliminated most Ukrainian defenses in the Luhansk region and consolidated control of a belt of territory in the south. Luhansk and neighboring Donetsk together make up Ukraine's Donbas region, an industrial heartland dotted with factories and coal fields that has been home to sporadic fighting since 2014, when Russian-backed separatists seized control of two territories — the self-declared Donetsk People's Republic and Luhansk People's Republic.
For now, fighting continues to rage in the east, with missiles striking targets throughout the country — including, 
on Monday,
 a shopping mall where at least 1,000 people were inside when the air raid siren sounded. At least 18 people were killed and dozens remain missing.