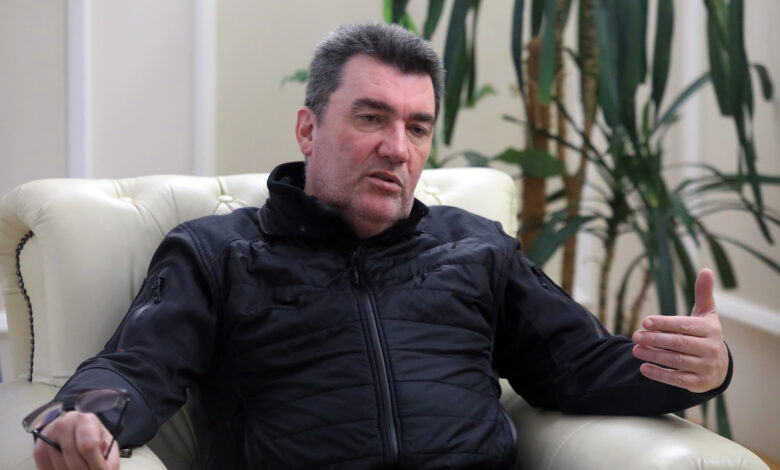 As Chinese President Xi Jinping arrives in Moscow, Ukraine has reiterated that any future peace plan must be predicated on the complete withdrawal of Russian forces from all Ukrainian territory.
China last month called for both sides to agree to a cessation of hostilities in a 12-point position paper outlining a "political settlement of the Ukraine crisis," which it issued on the one-year anniversary of Russia's full-scale war last month.
Oleksiy Danilov, the secretary of Ukraine's National Security and Defense Council, said Monday that the formula for the successful implementation of China's "Peace Plan" would require Moscow to restore Ukraine's "sovereignty, independence and territorial integrity."
The first and foremost point is the surrender or withdrawal of Russian occupation forces from the territory of Ukraine in accordance with international law and the UN Charter," Danilov said on Twitter.
More on China's "peace plan": In Beijing's 12-point document, China's Foreign Ministry called for a resumption of peace talks, an end to unilateral sanctions, and stressed its opposition to the use of nuclear weapons — a stance Xi communicated to Western leaders last year.
The plan is part of Beijing's latest efforts to present itself as a neutral peace broker, as it struggles to balance its "no-limits" relationship with Moscow and fraying ties with the West as the war drags on.
But Beijing's claim to neutrality has been severely undermined by its refusal to acknowledge the nature of the conflict — it has so far avoided calling it an "invasion" — and its diplomatic and economic support for Moscow.