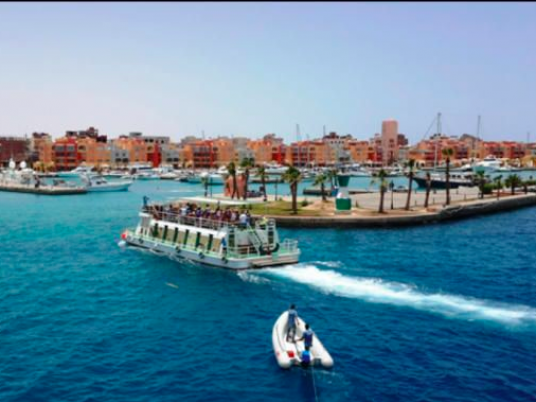 Ukrainian ambassador to Egypt Hennadi Latii said Saturday that Hurghada is one of the most important tourism cities to Ukraine nationals as it is more safe and low cost.
He stressed that Egypt is the main partner to Ukraine in many fields, especially in economic, political, sports and tourism fields.
Latii praised the security situation in the Red Sea governorate, saying that the service received by Ukrainian tourists in resorts there is excellent.
He said tourism trips in the governorate costs less than other countries that Ukrainians visit.
Latii met Red Sea Governor Major General Ahmed Abdallah on Saturday and discussed issues pertaining to Ukrainian tourists in Hurghada.
Abdallah said Ukraine is one of the major exporters of tourism in Egypt, especially the Red Sea governorate, pointing to promotion plans to attract one million Ukrainian tourists annually.
Abdallah said he discussed with Latii cultural, economic, and tourism exchange, and developing the bilateral ties between the two sides in all fields.
Abdullah revealed that the number of tourists from Ukraine rose from 364,000 tourists in 2015 to 425,000 tourists in 2016, an increase of about 20%.
He added that Ukraine comes second in number of tourists coming to the Red Sea after after Germany.