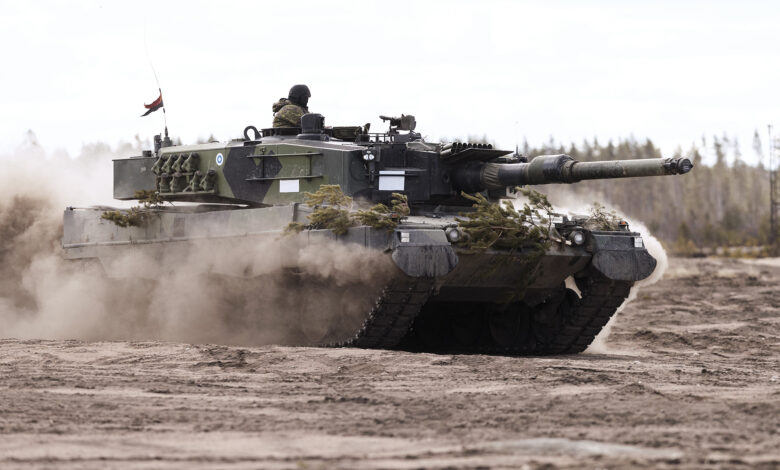 Finland's leaders have just announced in a joint statement they are in favor of applying for NATO membership.
Here's some context on the announcement:
The leaders' stance does not constitute a formal decision on the country's NATO application.
The coalition government and the President are expected to issue a decision on NATO membership in the next few days, according to the Office of the Prime Minister.
The final decision to apply for NATO membership would then require a vote in parliament, which is expected early next week.
How will parliament vote? Parliamentarian Johannes Koskinen told CNN he expects the overwhelming majority of the Finnish Parliament to vote in favor.
"I think in the plenary, the results, maybe around 180 out of 200 are in favor of membership," Koskinen said.
Is joining NATO popular? More than 75% of Finns support joining the military alliance, according to the latest state media polling data.
What are the next steps? Should Finland and Sweden decide to apply to NATO, the accession process would "go quickly" and interim measures would be put in place until they become formal members of the alliance, NATO Secretary-General Jens Stoltenberg said in April.
What is Russia's reaction? Kremlin spokesperson Dmitry Peskov said Wednesday that Russia is closely monitoring NATO configuration close to its borders, commenting on the prospect of Finland and Sweden joining the alliance.