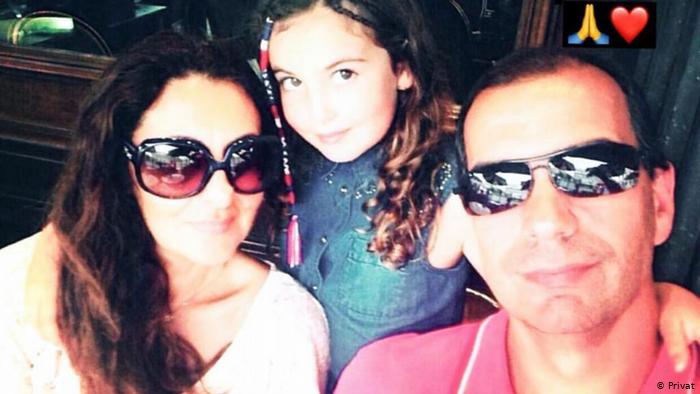 A human rights group on Monday called on Dubai's ruler to free a woman who was arrested for allegedly defamatory comments posted on Facebook in 2017.
"I hope you go under the ground you idiot. Damn you. You left me for this horse," Laleh Shahravesh allegedly wrote in response to her ex-husband posting about marrying his second wife. "You married a horse you idiot."
Shahravesh and her 14-year-old daughter, Paris, were arrested last month over the comment shortly shortly after arriving in the emirate of Dubai for her ex-husband's funeral, despite the comment being posted over three years ago. Dubai authorities had received a complaint at the time.
Both were freed on bail, and Paris was allowed return to the UK, however 55-year-old Laleh was required to remain in Dubai pending a court case.
The UK-based legal advocacy group Detained in Dubai appealed to the emirate's ruler and prime minister of the United Arab Emirates (UAE), Sheikh Mohammed bin Rashid Al Maktoum, to free Shahravesh so she could return to her daughter in London.
Shahravesh told Sky News that she flew to the UAE after learning that her ex-husband had died of a heart attack. She was taking Paris to visit her father's grave, said Detained in Dubai CEO Radha Stirling.
"Paris wanted to say goodbye to her father," she said. "We flew to Dubai where we were intending to stay for just five days, and were arrested immediately upon entry because Pedro's new wife […] had reported my old Facebook post to the police," she told Sky News.
Britain's foreign secretary, Jeremy Hunt, said that Shahravesh was "getting the best possible service" from British diplomats.
Shahravesh is scheduled to make a second court appearance on Thursday and could face up to two years in prison or a £50,000 fine (€58,000, $65.000) if convicted.
Repressing dissent
In the aftermath of the 2011 Arab uprisings, the UAE has become increasingly repressive and public dissent has gone silent. It now has one of the world's highest rates of political prisoners per capita.
Critics have also pointed to the UAE's tactic of holding dissidents in detention for extended periods of time before putting them on trial, apparently in hopes that the outside world might forget them.
Read more: UAE jails rights activist Ahmed Mansoor over social media posts  
kw/msh (AP, AFP, dpa)