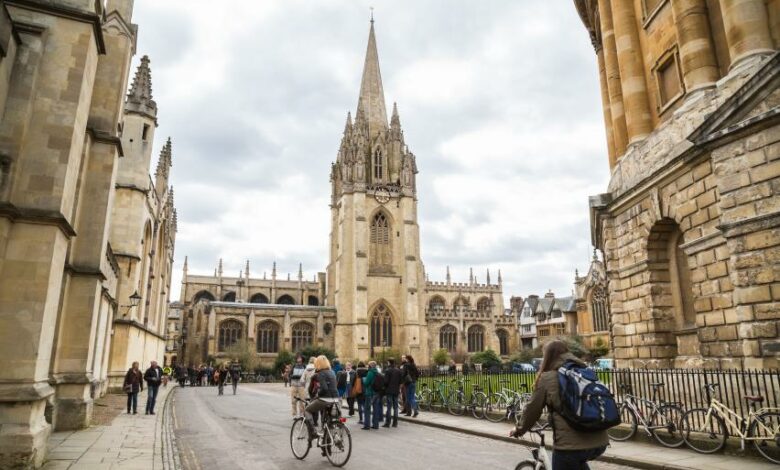 Despite the United Arab Emirates being a popular destination among international students due to its strong universities and English study programs, many Emirati students looked abroad for higher education last year, the education search platform Erudera.com reports.
During the 2019/20 academic year, the greatest number of Emirati students (6,015) were enrolled at different universities and colleges in the United Kingdom, a 73 percent jump from the 2014/15 academic year.
Moreover, in 2019/20, the number of Emiratis studying in the UK increased by 27 percent compared to the 2017/18 academic year. 
Last academic year, 6,015 Emirati students moved to the following UK countries:
5,255 students in England

575 students in Scotland

130 students in Wales

55 students in Northern Ireland
In total, 33,310 students from the Middle East studied in the UK during 2019/20. That year, the UK also welcomed a record number of international students worldwide, hosting 556,625 international students overall.
Meanwhile, just 2,074 Emirati students studied in the US that same year, marking a 134 percent increase since 2006/07.
However, prior to 2019/20, the US hosted the following numbers of Emirati students:
2,878 in 2014/15

2,920 in 2015/16

2,753 in 2016/17

2,486 in 2017/18

2,361 in 2018/19
Germany and Australia are also popular among international students; however, both countries have experienced a drop in the number of UAE students over the years.
Since 2016, Germany has witnessed an 80 percent decline in Emirati students, whereas Australia between 2018-2021 has seen a drop of 29.52 percent, from 376 down to 265 students.
Commenting on the figures, Gent Ukëhajdaraj from Erudera said that despite the United States attracting most international students worldwide, one of the reasons why many students, including Emiratis, do not choose the US but the UK as their study destination might be because of the length of studies.
"Undergraduate studies in the UK last three years, while in the US it takes longer, around four years. Furthermore, studying PhD in the US lasts 5 to 7 years. In contrast, in the UK, full-time doctoral studies can be completed in three years. Costs of study are also lower in the UK compared to the US," Ukëhajdaraj said.
Moreover, Ukëhajdaraj added that a postgraduate degree in Australia, which is the third most popular country for international students, takes two years to complete, as compared to just one in the UK.
About Erudera
Erudera is the world's first education search platform backed by AI. It seeks to assist students in making informed decisions regarding higher education abroad using data.
Students can find their ideal university and study program with Erudera based on their personality, achievements, career prospects, and personal preferences.