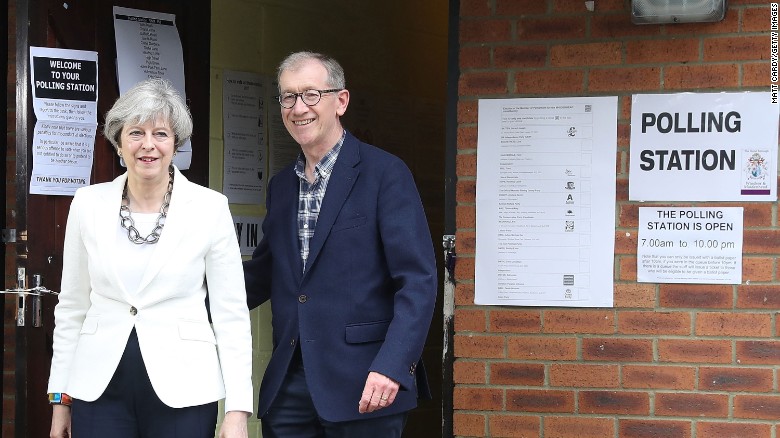 After one of the most tumultuous years in British political history, polls have opened today in the UK's general election.
Less than a year since Britain voted to leave the European Union and just 11 days before the start of negotiations over the terms of that departure begins, the snap election was called by British Prime Minister Theresa May with a focus on securing a mandate to take into Brexit talks.
However, the divorce from Europe has faded into the background in recent weeks in the wake of the terror attacks which hit Manchester and London, with campaigning suspended in the aftermath of both events.
Instead, factors such as the economy, the National Health Service and security have become the main topics for discussion.
More than 46 million people are eligible to vote in what is the fourth major UK poll in three years.
Polls close at 10 pm UK time, with results expected to begin rolling in within an hour or so after voting finishes.
While both the Conservatives and Labour have committed to enacting Brexit, each party has a different vision for how the departure from the EU should happen.
A so-called "hard" Brexit would see the UK leave the EU's single market, which guarantees the free movement of goods, services and people within the bloc.
A "soft" Brexit would still mean Britain leaves the EU, but the government would seek to retain access to the single market and allow some degree of free movement.
As well as their differences over how to implement Brexit, the two parties also have major disagreements on how to handle the rewriting of a great deal of British law currently set by EU regulations.
In the past, the two largest parties, Labour and the Conservatives, dominated British politics.
However, in recent years a breakdown in traditional party loyalties has made everything more unpredictable.
Of the seven major parties contesting the election, the Conservatives and UKIP sit on the political right, the Liberal Democrats sit roughly in the center, while Labour, the Greens, Plaid Cymru, and the Scottish National Party (SNP) are on the left.
Within the wider left wing grouping however, are two nationalist parties, representing Wales and Scotland respectively. That makes negotiations even more complicated — the SNP for example are seeking a second Scottish independence referendum, which all UK-wide parties oppose.
So if there isn't a clear winner Friday morning, we could be in for a long round of negotiations.