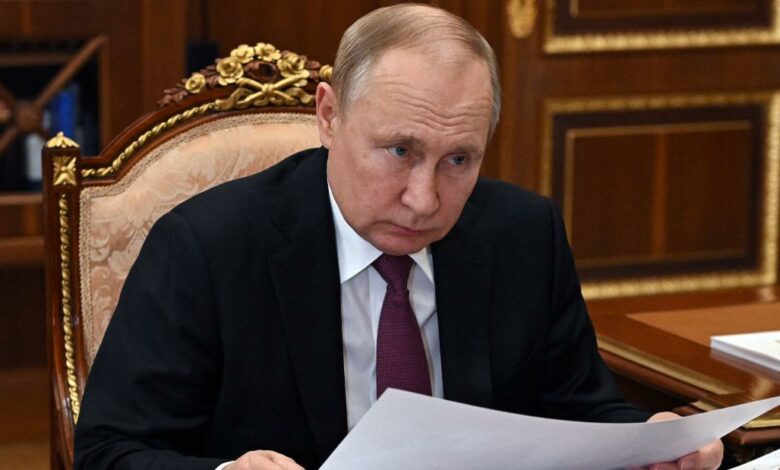 Britain has issued further sanctions against 12 Russian citizens and two media entities, it was announced on Thursday.
The United Kingdom's Foreign Secretary Liz Truss said that it is targeting "Russian propagandists and state media who spread lies and deceit about Putin's illegal invasion of Ukraine."
The latest people sanctioned include famous Russian TV anchor Sergey Brilev and head of Sputnik International Broadcasting, Anton Anisimov.
Brilev, who is also the deputy director of state-owned Rossiya media, is accused by the UK government of actively engaging in "propagating the Kremlin's disinformation about Russia's invasion of Ukraine." Brilev had previously lived in the UK and will no longer be able to access any of his UK assets or continue business dealings, the government said.
The managing director of the Russian broadcast company RT, Alexey Nikolov, and CEO of Gazprom-Media Holding Aleksandr Zharov were also sanctioned with asset freezes and travel bans.
The sanctions also target the media houses Rossiya Segodnya and RT-owner TV-Novosti.
Putin's war on Ukraine is based on a torrent of lies. Britain has helped lead the world in exposing Kremlin disinformation, and this latest batch of sanctions hits the shameless propagandists who push out Putin's fake news and narratives," Truss said Thursday.
"We will keep on going with more sanctions to ramp up the pressure on Russia and ensure Putin loses in Ukraine. Nothing and no one is off the table," she added.
Aside from media figures, the UK government also sanctioned Mikhail Mizintsev, the head of Russia's National Defense Management Center. Referring to Mizintsev as the "butcher of Mariupol," the UK accuses him of being responsible for planning and executing the siege and bombardment of Mariupol.