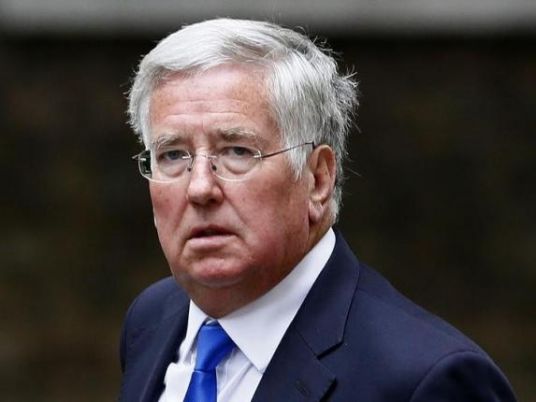 Britain will not hesitate to carry out more deadly drone strikes against militants in Syria planning attacks on the United Kingdom, defense secretary Michael Fallon said on Tuesday, as he defended the killing of a British Islamic State fighter.
Prime Minister Cameron told parliament on Monday that he had approved an air strike against a vehicle carrying a British jihadist in Syria who he said was plotting attacks against Britain.
The attack killed Reyaad Khan from Cardiff and two other Islamic State fighters including another Briton, Ruhul Amin.
"We wouldn't hesitate to do it again. If we know there's an armed attack likely, if we know who's involved in it, we have to do something about it," Fallon told BBC Radio.
Human rights groups and some lawyers criticized the decision to authorize the strike, which was carried out in August, saying the government needed to give details about what evidence it had that attacks were planned and to disclose the legal basis for the attack.
They said the action mimicked controversial US drone strike policy and blurred the lines on what Britain was prepared to used such tactics for.
"The fact that David Cameron has bypassed parliament to commit these covert strikes is deeply worrying – as is his refusal to share what legal advice he was given," said Kat Craig, a legal director at rights group Reprieve.
The opposition Labor Party said the decision should be subject to an independent review, and asked for more information on the legal advice the government had received.
Jeremy Corbyn, an anti-war protester and the favorite to be named as Labor's next leader on Saturday, said the decision needed to be given "urgent consideration".
Fallon declined to give further details on what evidence they had found of plots against Britain or how many other targets it had identified that could be attacked in the same way.