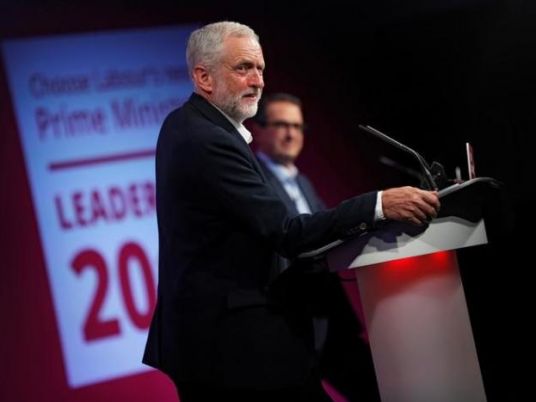 The leader of Britain's opposition Labour Party has refused to say whether he would defend a NATO ally if one was invaded by Russia.
Jeremy Corbyn was asked several times at a leadership debate in Birmingham, central England, on Thursday if he would support the military alliance's key principle of "collective defense" where any attack on one member country is considered an attack against all members.
Corbyn declined to give any assurances that he would do so if he won power. Instead he stressed the need for diplomatic solutions, saying he wanted to achieve a world where there was no need to go to war.
"You'd obviously try to avoid that happening in the first place, you would build up a good dialogue with Russia to ask them and support them is respecting borders," he said.
"We would try and introduce a demilitarization of the borders between Russia, Ukraine and all the other countries down in the border between Russia and eastern Europe."
The Labour Party has been in turmoil since Britain's June 23 vote to leave the European Union, with veteran left-winger Corbyn's position being challenged by fellow lawmaker Owen Smith.
Smith said he would go to the aid of a fellow NATO member.
In the past Corbyn has backed Britain's withdrawal from NATO though more recently he has talked of a more restricted role for the alliance.
Though Smith is backed by most of Labour's elected lawmakers, Corbyn is strong favorite to win the leadership contest thanks to widespread support at grassroots level.
The outcome of the leadership election is expected on Sept. 24.
NATO's mutual defense guarantee is a commitment that comes without any "conditions or caveats," British Defense Secretary Michael Fallon said last month.