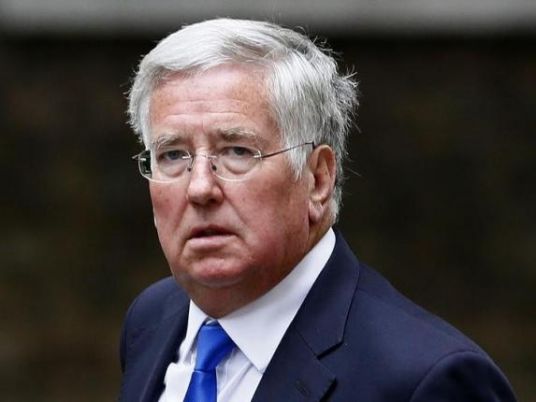 The Foreign Secretary said it would halt weapons exports to Saudi Arabia if investigations found Riyadh had breached international humanitarian law in the war in Yemen.
Saudi Arabia has since March led an Arab military campaign to restore government authority in Yemen after Iran-allied Houthi fighters took control of most of the country a year ago.
Amnesty International has asked the United Nations to investigate allegations that humanitarian law has been broken during the war, in which UN figures show more than 5,600 people have been killed.
"The Saudis deny that there have been any breaches … (but)we need to see proper investigations," Foreign Secretary Philip Hammond told BBC Newsnight on Tuesday.
"We need to work with the Saudis to establish that international humanitarian law has been complied with. We have an export licensing system that responds if we find that it is not. We will then find that we cannot licence additional shipments of weapons."
According to a 2013 UK parliamentary report, Britain granted nearly 4 billion pounds ($6.06 billion) of export licences for arms to Saudi Arabia in the five prior years.
Amnesty has said the vast majority of civilian casualties in Yemen have been caused by the Saudi-led coalition and accused the Arab forces of using cluster bombs, which are banned by most countries. It said that violations of international humanitarian law had also been committed by the Houthis.
The Saudi-led coalition denies targeting civilians.
Hammond said he was aware that British-supplied weapons were being used by the Saudis in Yemen. "What matters is that they are used legally in compliance with international humanitarian law and we monitor that very carefully," he told the UK broadcaster.
He said he had raised the issue of the use of weapons in Yemen during a recent visit to Saudi Arabia.
($1 = 0.6596 pounds)