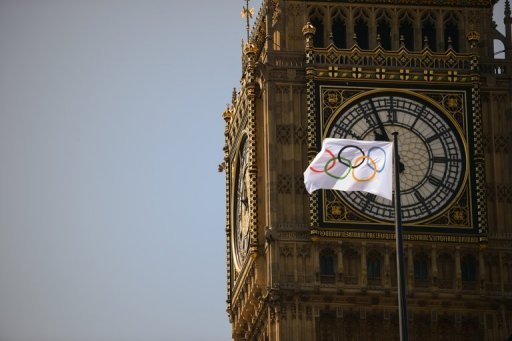 A delegation of high-level UK officials are in Cairo this week to discuss the return of assets obtained illegally by figures associated with the former Mubarak regime.
The UK's delegation is led by Jeremy Browne MP, Minister of State for Crime Prevention, who sought to reassure reporters at a press conference Monday afternoon that his government was doing all it could to identify, freeze, and return to Egypt assets obtained illicitly under Mubarak's government, which was widely criticized for corruption and cronyism.
Browne oversees the UK's Task Force on Asset Recovery, which was set up in September last year, shortly after a BBC Arabic broadcast a documentary entitled "Egypt's Stolen Billions," which criticized the role of the UK and Egyptian governments in the asset recovery process.
Thus far, not a single piaster of Mubarak's stolen funds, of which estimates reach into the millions, has been returned to Egypt.
Browne attributed this in part to the political tumult in Egypt, which had produced a succession of "different ministers and different officials," over the past two years.
The UK has consistently complained that Egypt has not provided it with sufficient information to take further steps.
"We are trying to make sure that the information provided by authorities in Egypt is the information we need," said Browne, who said that a UK official would soon be appointed to take up office in Cairo, in order to liaise with the Egyptian government on asset recovery.
Browne clearly sensed an appetite for a swift resolution, but cautioned both that the process of finding illicitly obtained funds may be complicated, and that assets could not be confiscated without due legal process in the British courts.
On 21 March 2011, the Council of the European Union issued an order "imposing the freezing of all funds and economic resources owned or controlled by persons identified as responsible for the misappropriation of Egyptian state funds, and natural or legal persons associated with them."
In the BBC documentary broadcast last year, certain evidence was provided, suggesting that in Britain, not all such assets have been frozen.
Nineteen Egyptians were identified as falling under the terms of the EU freeze order in a notice issued the next day by the UK Treasury. These included Gamal Mubarak, and Naglaa al-Ghazarley, wife of a former Housing Minister Ahmed al-Maghrabi, currently jailed on corruption charges.
But, BBC researchers found Medinvest Associates, an investment company of which Gamal Mubarak was director, was left unfrozen until it was dissolved in February 2012, potentially allowing its assets to be transferred or hidden elsewhere. Furthermore, Ghazarley was able to register a new company with an address in Chelsea, an expensive area of London, in November 2011.
Responding to a question from Egypt Independent, Jeremy Rawlins of the UK's Crown Prosecution Service refused to comment on allegations concerning specific companies, but appeared to say that it was the UK Treasury, not visibly represented on the delegation, which held the "lead", or responsibility, for asset freezing.
Rawlins also said it "has to be clear that the assets that were frozen clearly are those belonging to or controlled by" the 19 individuals concerned.
It remains unclear what, if anything, this answer has to do with the BBC's findings which were based on publicly available, official UK records, or if Rawlins was implying that an error had been made within the Treasury.
The UK was also criticized for taking more than a month to freeze the assets following Mubarak's overthrow, whilst Switzerland acted within hours. Rawlins argued that the comparison was unfair, given that the UK had to act within the wider context of the EU and took a lead in doing so.
"Switzerland could act unilaterally; it only has to deal with itself. The UK had to carry along 27 European powers, and in that context the UK did very well," he said.
The delegation abstained from any estimate of either how long it would take for assets to be returned, or how much the eventual sum might be, although it was said that it would be "significant."
Officer Jonathan Benton, who is responsible for the case at the London Metropolitan Police, stressed the delicacy and difficulty of identifying illicitly gained funds.
"The information that comes from the Egyptian authorities is being passed on to the private sector – banking and finance institutions," he said. "We must be cautious in how we do that… and must be satisfied that the release of that information will not unduly prejudice somebody in the action that may then follow."
Rawlins, of the Crown Prosecution Service, promised that concrete steps had already been agreed in meetings with Egyptian officials on Monday, including "case-specific" meetings. He said more meetings would be held on Tuesday.