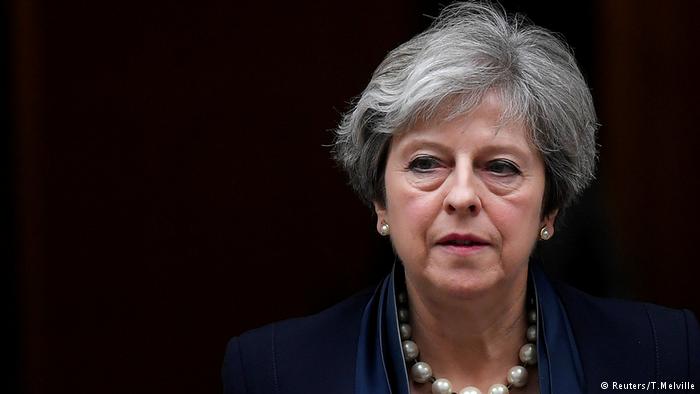 A total of 40 MPs in Britain's Conservative Party have agreed to sign a letter of no confidence in PM Theresa May, according to a report. The figure still comes up short of the 48 needed to force a new leadership vote.
Dozens of members of British Prime Minister Theresa May's ruling Conservative Party are willing to sign a letter of no confidence in the prime minister, the Sunday Times newspaper reported on Sunday.
May has been under pressure in her party following a snap general election on June 8 in which the Conservatives unexpectedly lost their majority in parliament.
May's administration has also been criticized for its handing of negotiations with Brussels to leave the European Union. Critics noted that after six rounds of talks with the EU, little progress has been made on clarifying touchy issues.
A separate report from the Mail on Sunday uncovered an allegedly secret letter from Foreign Secretary Boris Johnson and Environment Secretary Michael Gove in which they urged May to push for a hard Brexit approach.
"If we are to counter those who wish to frustrate that end, there are ways of underlining your resolve," the Johnson and Gove wrote in the letter, according to the Mail on Sunday.
The two ministers allegedly told May to "clarify the minds" of ministers in her cabinet who support a softer approach to Brexit and make them "internalize the logic" of Johnson and Gove's approach.
The ministers also reportedly demanded in the letter that the transition period for the UK's exit from the bloc should end on June 20, 2021.
Gove and Johnson both supported the "Leave" campaign in the run-up to the 2018 referendum on leaving the EU while May backed the "Remain" camp at the time.
A member of the EU since 1973, Britain is the first country to ever begin procedures for leaving the bloc.