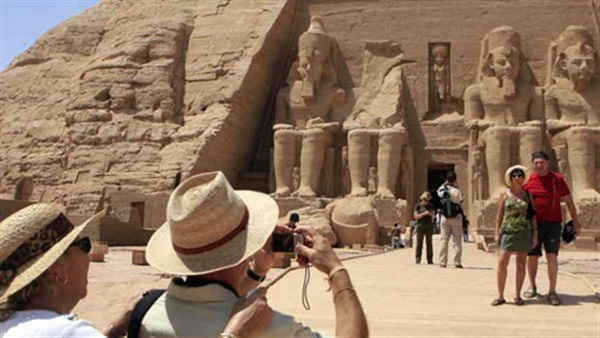 The British Ambassador in Cairo, Gareth Bayley, said that the close cooperation between his country and Egypt in tourism is progressing majorly after the return of flights to Sharm el-Sheikh.
During a Saturday interview with Lamis al-Hadidi on the "Last Word" (Kalema Akhera) television show, Bayley said he expects the numbers of British tourists to reach 500,000 in Egypt during the upcoming winter season.
He added that British tourism in Egypt ten years ago approached one million British tourists annually.
Bayley said that before the coronavirus pandemic and after the British Airways opened to Sharm el-Sheikh, the numbers were close to half a million tourists.
Tourism froze due to the pandemic, he added.
But with the return of flights a month ago, and with the increase in flights to Sharm el-Sheikh Airport, Bayley noted that tourists are now flooding back to Egypt and progress is being made to restore numbers to before the pandemic.
Up to 3,000 to 5,000 tourists per week now visit Egypt through more than 45 weekly flights.
The ambassador added that the British tourists enjoy Egypt's warm sunny locations during winter, especially Sharm el-Sheikh, Hurghada and the Red Sea locations.
Flights intensified once Egypt was removed from the UK's red list up to daily flights via British Airways when it was two to three flights per week while it was on the red list, he explained.