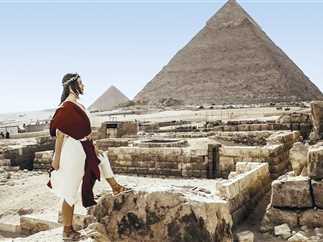 The UK government on Thursday unveiled its first amendments to the traffic light system for travel it introduced last month, which included adding Egypt to its red list of countries requiring mandatory quarantine for 10 days.
The red list also includes Bahrain, Sudan, Afghanistan, Costa Rica, Sri Lanka, Trinidad and Tobago.
There had been widespread hopes to add new destinations to England's green list, where travel without quarantine is allowed, yet none have been added.
The most popular tourist destination from the green travel list, Portugal, has been moved to the amber list meaning that travel there is against government recommendations but is not illegal. Any person who travels there is required to undergo a COVID-19 test before leaving and then self-isolate at home for ten days upon return.
The current UK green list includes Australia, Israel, Singapore, New Zealand, Iceland, Brunei, Faroe Islands, Gibraltar, Falkland Islands, South Georgia, the South Sandwich Islands, St Helena, Ascension and Tristan da Cunha.
Many destinations on the list, such as Australia, New Zealand and Singapore, do not currently welcome British tourists, while the British Overseas Territory of Gibraltar is the only European destination still on the green list for travel.
The UK's regional governments in Scotland, Northern Ireland and Wales have put in place their own travel restrictions as needed, but are likely to stay in line with existing lists until the next review in three weeks.
The Senior Vice President of the World Travel and Tourism Council Virginia Messina in a statement expressed her organization's disappointment.
"There are many countries with similar vaccination levels and low infection rates like the United Kingdom, to which travel must be returned immediately, such as the United States and Malta," she said.
Dropping Portugal from the green list "will crush confidence in travel, reduce forward bookings and deter tourists," Messina said.
The Caribbean Island of Grenada, which has had a total of 161 cases of COVID-19 since the pandemic began and no new cases locally since February, is rebuilding its tourism sector and there were hopes that it would be added to the green list for June.
"This is a huge blow to both holidaymakers and the travel and tourism sector," Grenada Tourism Minister Clarice Modeste Curwen said in a statement.