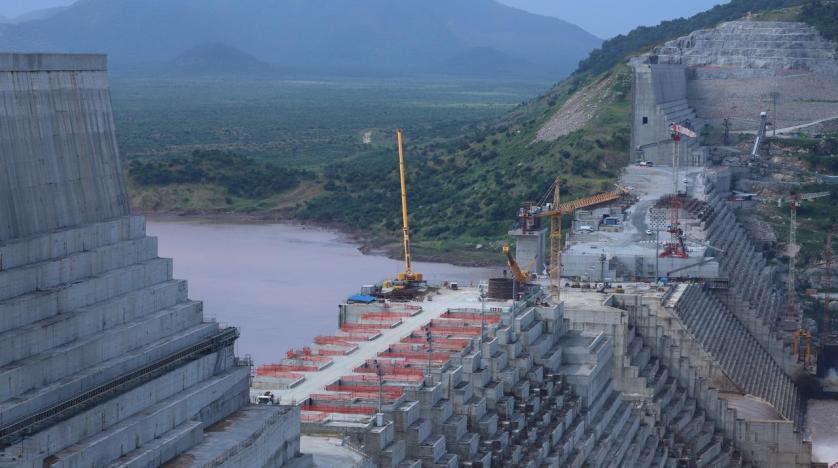 Ugandan President Yoweri Museveni called for an urgent African summit on the Grand Ethiopian Renaissance Dam (GERD), during a meeting with Ethiopian president Sahle-Work Zewde on Saturday, the Ethiopian News Agency reported.
Museveni said that African presidents must hold frank discussions regarding the Nile River dilemma during this summit, and stressed the importance of ensuring equitable and sustainable usage of the river's waters.
During a Thursday meeting with Sahle-Work, Kenyan president Uhuru Kenyatta emphasized the importance of properly utilizing natural resources and sustainably addressing the needs of increasing populations.
Ethiopia on Saturday sent a delegation headed by former president Mulatu Teshome to the European Union's member states, including France, and another delegation to Sudan in order to explain Ethiopia's situation in the GERD negotiations.
Meanwhile, the Egyptian community in New York and New Jersey is gearing up to organize demonstrations in front of the White House on Sunday, pressuring the US administration to protect Egypt's water rights and support the negotiations.
The US Treasury Department announced on February 28 that Egypt had solely initialed the drafted GERD agreement, as Ethiopia was absent from the last round of negotiations on February 27-28 in Washington.
"Consistent with the principles set out in the declaration of principles, in particular the principles of not causing significant harm to downstream countries, final testing and filling should not take place without an agreement," the US Treasury Department's statement reads.
Ethiopia expressed disappointment towards the US Treasury Department's statement earlier this month. In a joint statement issued late February, Ethiopia's water and foreign ministers said that the GERD's constructions will continue as planned alongside filling the dam's reservoir.