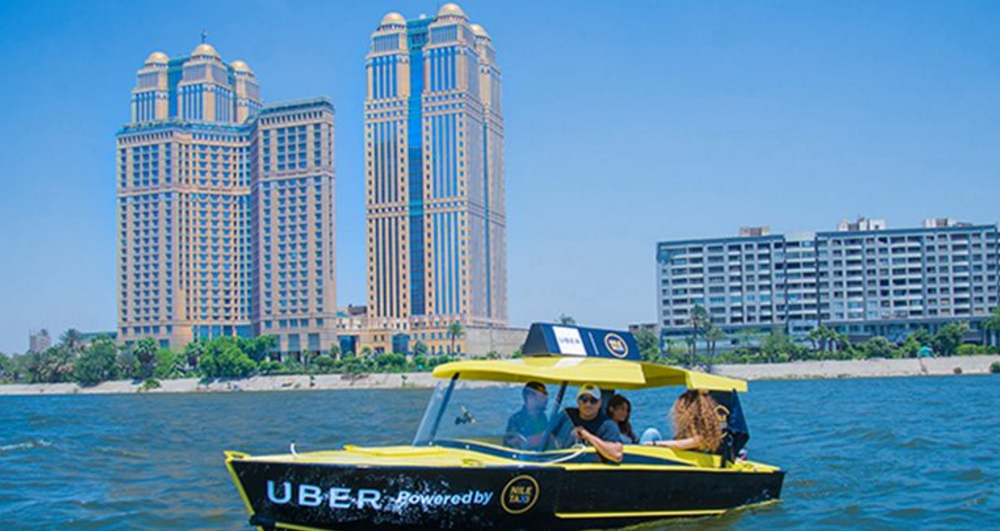 Ride-hailing app Uber has partnered up with the leading Nile river transport company NileTaxi to introduce UberBoat in Cairo, offering riders more convenient transportation options away from the chaotic Cairo traffic for a limited time.
With the tap of a button, riders can now request an UberBoat and take a laid-back ride to their destination, while enjoying the mesmerizing view of the Nile.
"We are very excited to partner up with NileTaxi to launch UberBoat in Cairo, providing our riders with more options to commute within Cairo while avoiding traffic. We are continuously working to make Cairo more accessible in various ways, and since our launch in Egypt, we have been introducing different transportation methods, such as UberTuktuk, UberHantour and now UberBoat to provide our riders with reliable and comfortable transportation options," said Abdellatif Waked, General Manager of Uber Egypt.
UberBoat will be available at 10 main docking stations along the Nile and it will be operating every day from 8:00 am – 10:00 pm. The docking stations are located in Maadi at TGI Fridays and Platform, in Zamalek at Le Pacha, Tagdeif Club and Seqouia, at TGI Fridays in Giza and at Nile Towers in Boulaq.
Riders would be able to get anywhere on the map in around 20 minutes or less, with the longest ride from Maadi to Boulaq only taking 25 minutes. The promotional price is 50% discounted, at a fixed rate of LE80 for any boat ride, which can take up to four people.
Uber explained to users how a rider can request the ride through an email statement send on Wednesday, May 17, which marked UberBoat's launch date.
"Open the Uber app, tap on the pickup location box, drag your pin and drop it anywhere on the Nile. Enter a destination in the 'Where to?' box, select the UberBoat vehicle view – right next to UberX and UberSELECT – and then tap 'Request UberBoat'," the statement explained.
A drop-down list of docks will appear for the user so he/she can choose the docking station where they'd like to get picked up. The pin will automatically be dragged to the docking station the user selected.