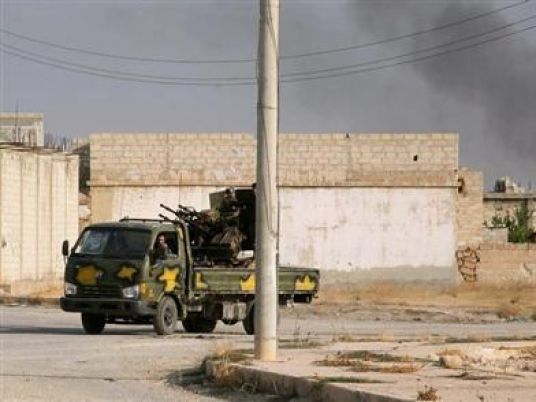 In another dramatic development surrounding Ahmed Shafiq's announcement of candidacy for the 2018 presidential election, the Minister of Foreign Affairs for the United Arab Emirates, Anwar Gargash, posted a series of tweets claiming there was "no obstacle" stopping Egypt's former Prime Minister Shafiq from leaving the country, and that the UAE was saddened by Shafiq's "thankless" response to its hospitality.
Shafiq has since stated that the video stating he was banned from leaving the UAE was "leaked to Al Jazeera"
"[The UAE] regrets that General Ahmed Shafik has been thankless. Fleeing Egypt, he sought refuge in the UAE after the 2012 presidential election results were announced. We facilitated his stay and offered him our hospitality despite our reservations toward some of his stances," Gargash wrote on Wednesday on his Twitter account.
"The UAE has always observed the values of hospitality and care in its treatment [with Shafiq], in love for Egypt and the Egyptian people whom we love and appreciate. The UAE affirms that there is nothing that deters Shafiq from leaving the country," he stated.
Shafiq announced in a video on Wednesday the United Arab Emirates had barred him from leaving the country, only hours after announcing he intends to run for the presidency in Egypt's 2018 election, scheduled for April.
"I was surprised that I was banned from leaving the brotherly nation of the United Arab Emirates, for reasons I do not understand," Shafiq said in a video statement recorded in Dubai, where he has lived since being defeated by the Muslim Brotherhood's Mohamed Morsi in the 2012 presidential election.
"I reject interventions into the affairs of my country by preventing me from participating in a constitutional process and a sacred national mission," Shafiq added.
"I'm honoured to announce my will to run in the upcoming presidential elections in Egypt as a choice to lead the country for the next four years," he said in the statement from the United Arab Emirates.
In the first statement announcing his presidential bid, Shafiq remarked that "a change of blood might be what is called for," citing the deep downturn in the Egyptian economy, the deterioration of public services and the accumulation of public debt.
"A true democracy and basic human rights are not grants from anyone," Shafiq said in his video. "It is also not something that is granted or given gradually at all. You either have a democracy or you have no democracy," he said.
Shafik is one of the few candidates who have announced their bids for the presidency in 2018, with human rights lawyer, Khaled Ali, and Colonel Ahmed Konsowa also announcing their bids.